Architecture: Archisbang
Client: privat
Location: Ivrea (IT)
Structural engineering: Marco Cuccureddu
Contractor: Perino Costruzioni
In the small Piedmontese town of Ivrea at the northern edge of the Po Valley, the architectural practice Archisbang has turned a house that had seen better days into a solitaire that can be flexibly adapted to various residential requirements. Their work involved energy-efficiency upgrading, structural alterations to the interior and substantial transformation of the outer appearance.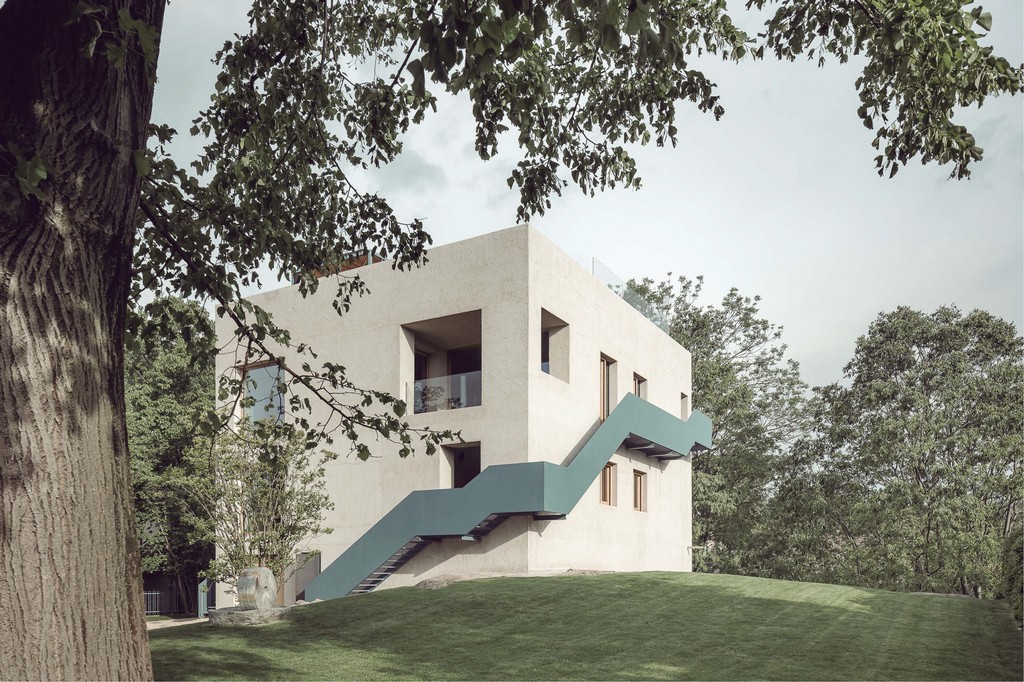 © Aldo Amoretti
The planning team had all overhangs removed from the house from the 1960s and pared it down to its cubic volume. Now lightweight cement panels plastered in lime mortar conceal the newly-installed exterior insulation, while large square openings provide interior spaces with abundant natural light. The windows on the southern side look out onto rock, staging the architecture's relationship to the site.
The building is divided into three living units accessed by external stairs, while an interior staircase and elevator can also be used to link the apartments if required. The ground floor acts as a communal area featuring a laundry room, a rock cellar and parking space for two cars.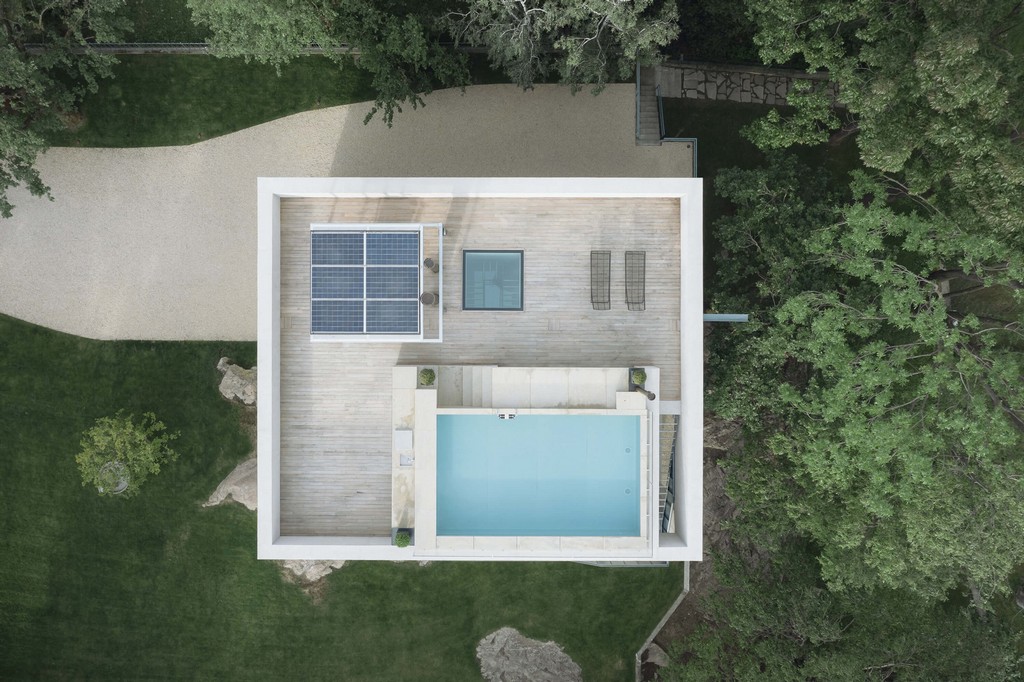 © Aldo Amoretti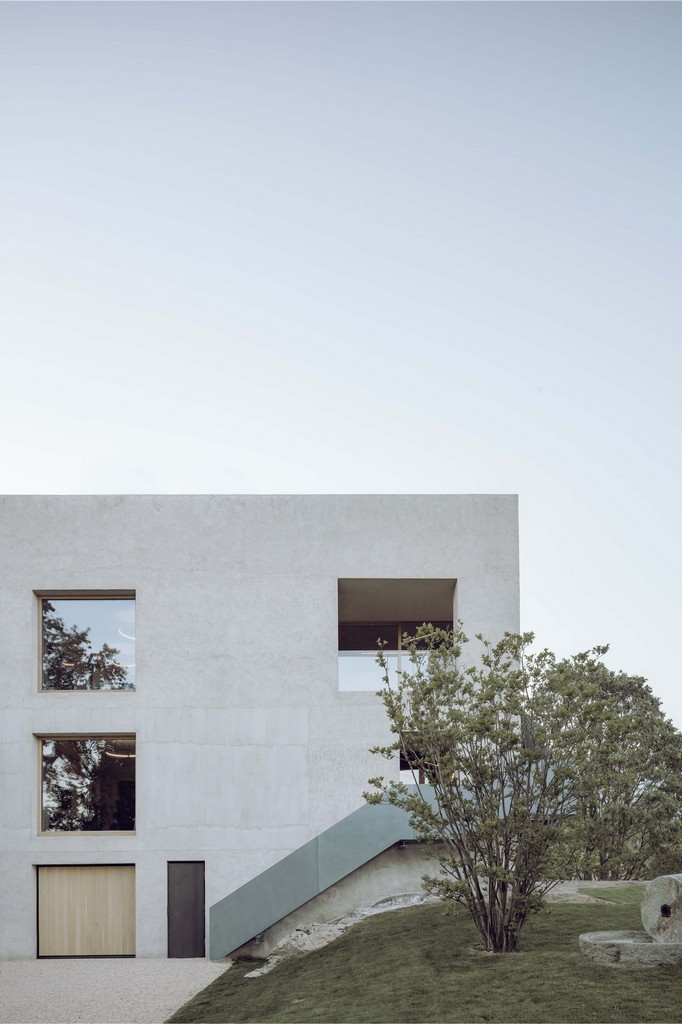 © Aldo Amoretti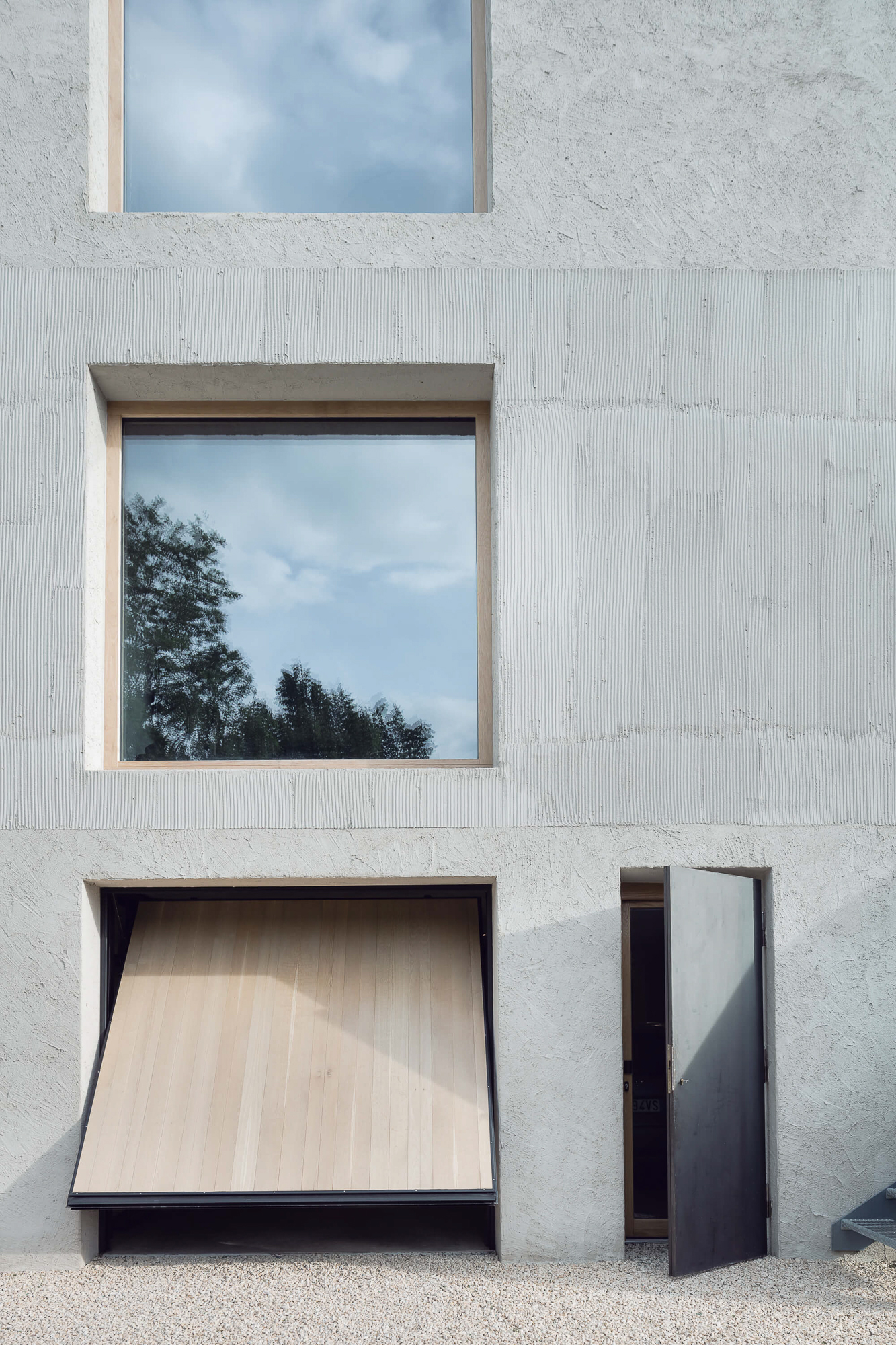 © Aldo Amoretti
On the first floor, two small apartments share a living area, whereby a wooden partition wall can be used for flexible allocation of the space between the two, or for combining them into one floor-sized unit. The main apartment comprises the second story and the roof above it.
The walls in the private areas are in exposed concrete, while the rough stucco of the facades is repeated on the interior walls of the communal areas. Floors in polished concrete are punctuated by sections of parquet. Custom-made furniture as well as doors and window frames out of wood soften the stark architectural language.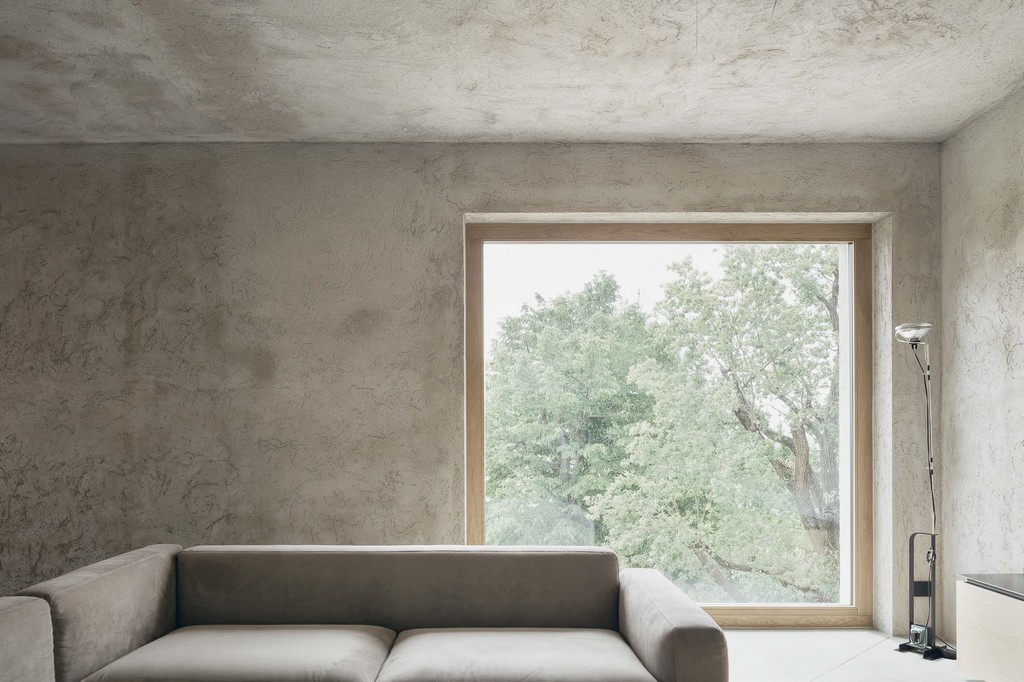 © Aldo Amoretti
A special feature of the house concerns the roof terrace, which is accessed from the large apartment on the second storey. Surrounded by the crowns of trees, it offers views of the Serra d'Ivrea moraines at the foot of the Alps and also has a swimming pool – an amenity for which the load-bearing walls were especially reinforced.
Gallery
Fortress on a rock