While still in the concept stage, this 484 square meter home designed by Bologna-based studio STUDIOFEM is too good not to share. Architects Francesca Morsiani and Mujgan Merve Rinaldi designed The Mini with a proposed location in the village of Cavusin in Nevsehir, Turkey, surrounded by mountains. The rectangular structure is clad in dark brown vertical panels interspersed with floor-to-ceiling windows for a sleek, minimalist exterior.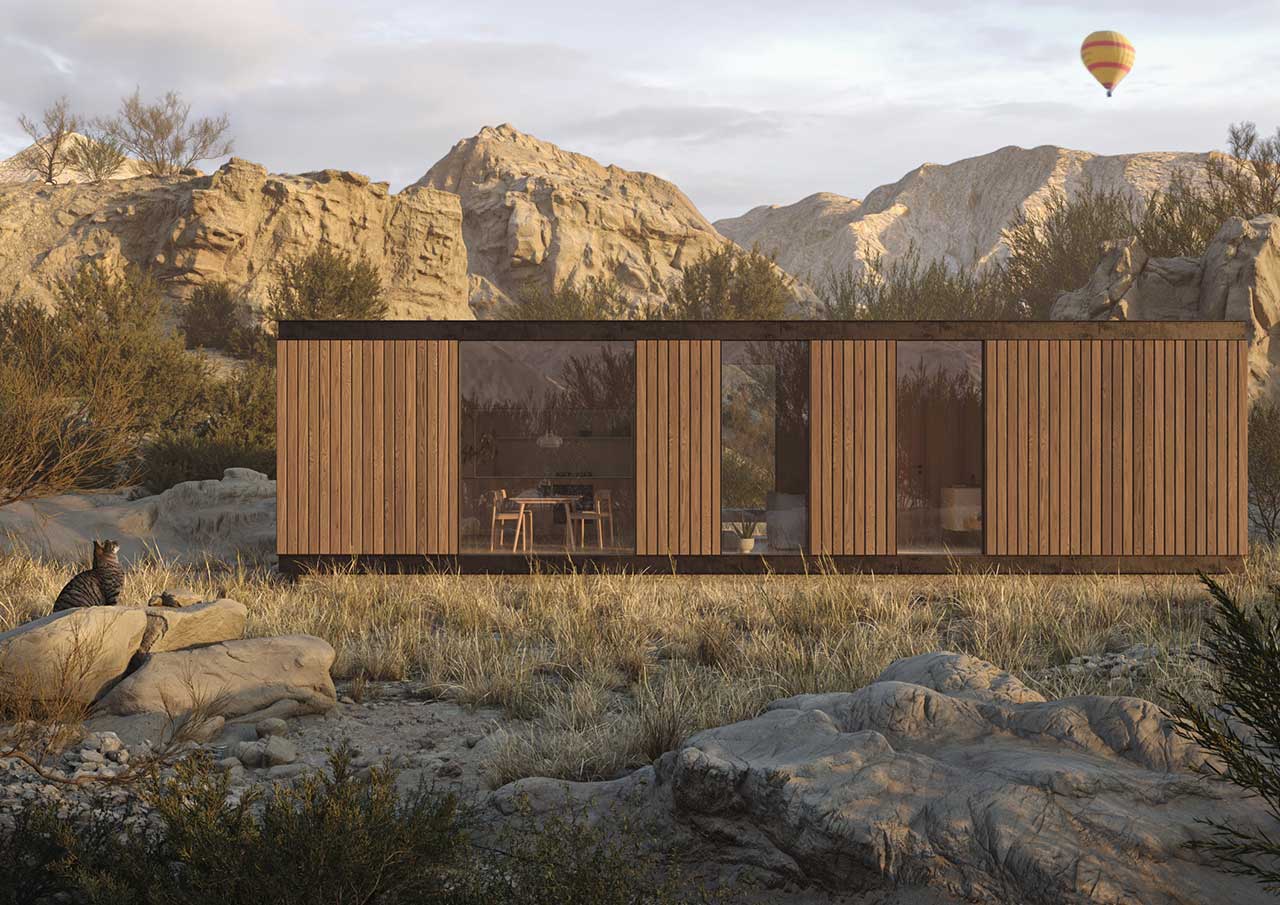 Full-height windows ensure that the interior is filled with natural light, while offering passengers a clear view of the surroundings. Large windows help connect the interior with the landscape and make the interior appear larger.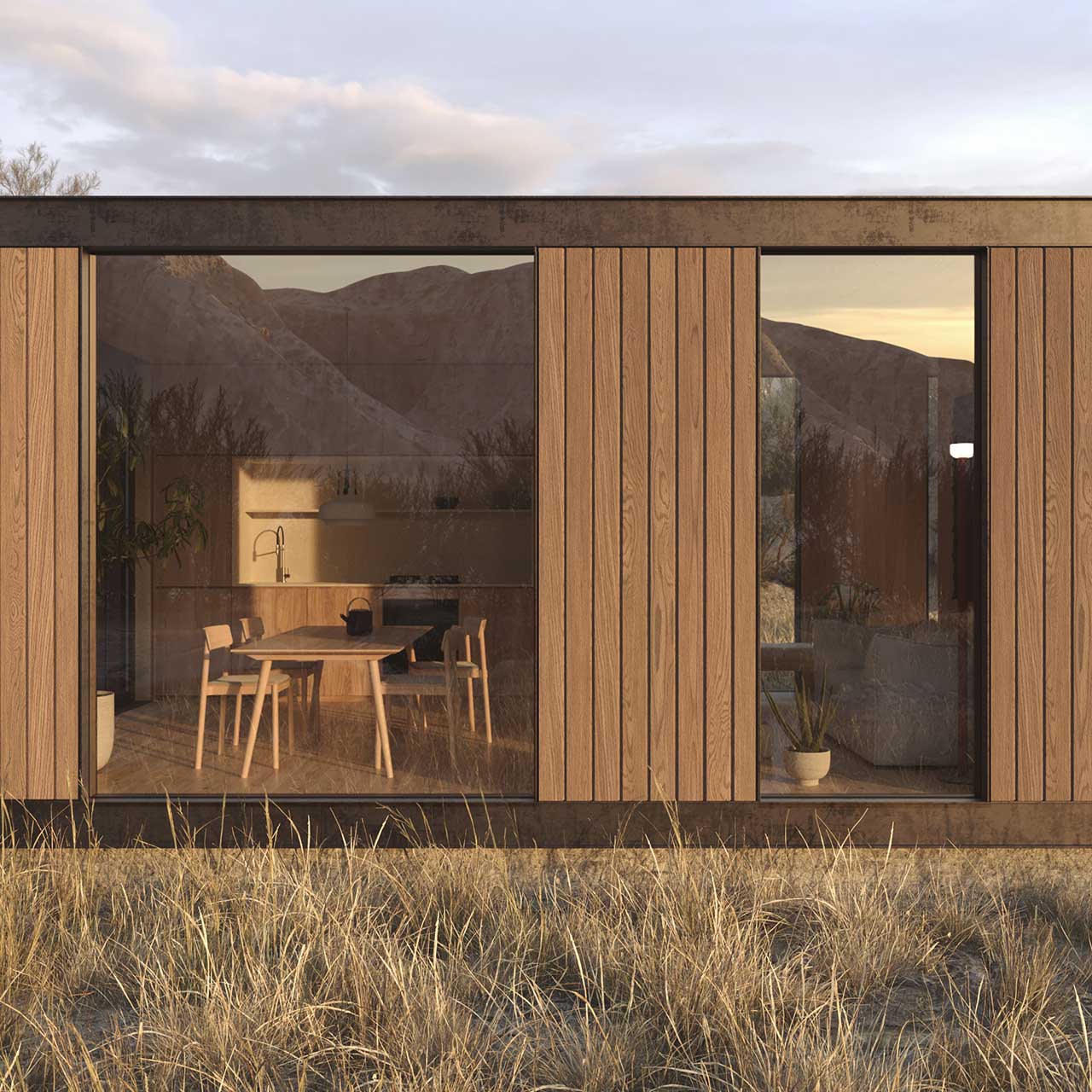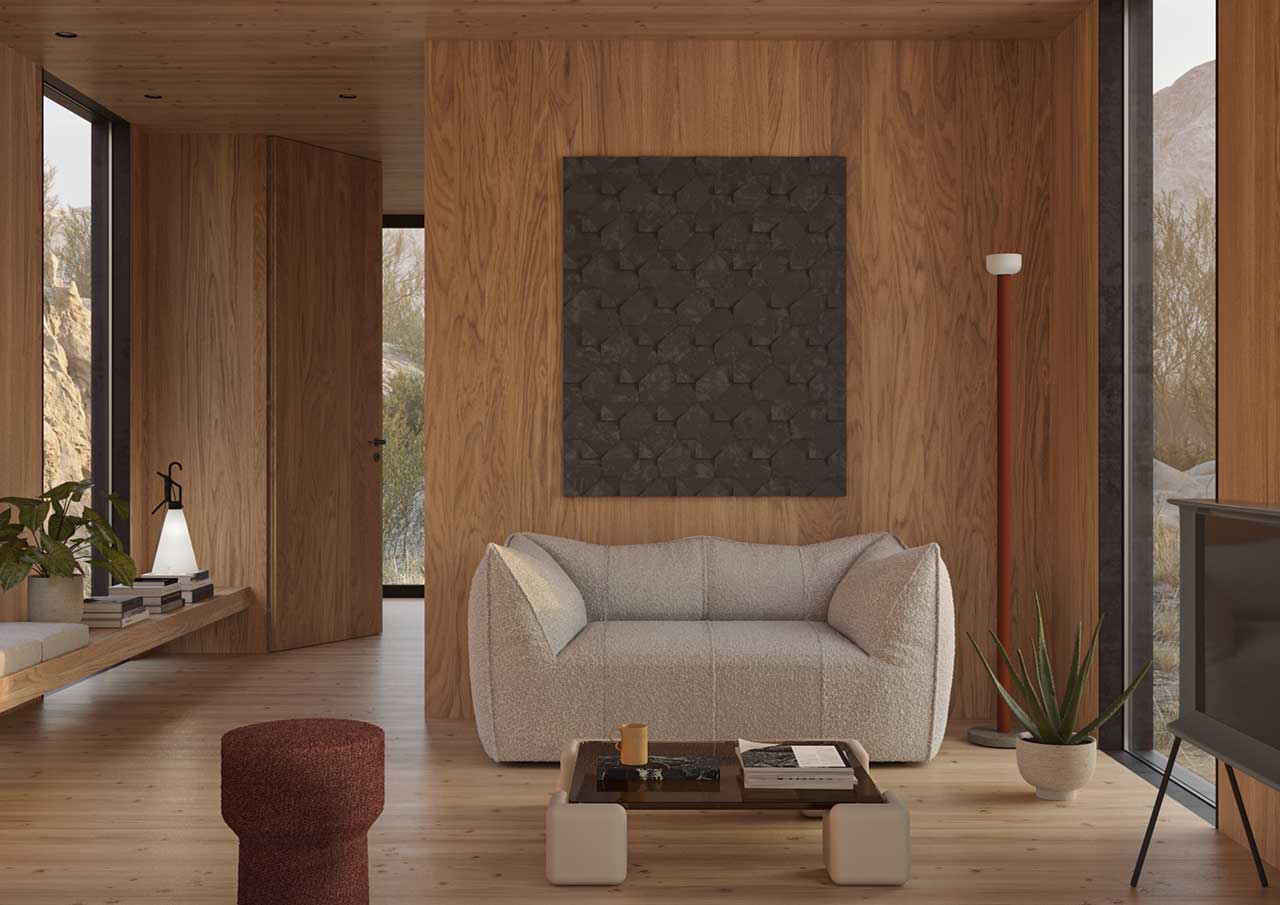 Despite the limited square footage, the interior looks open with views of the outdoors from most angles. In the open living area, kitchen cabinets run along one wall before turning into a built-in bench at the entrance to the bedroom. The low surface also acts as a shelf for storing books and objects.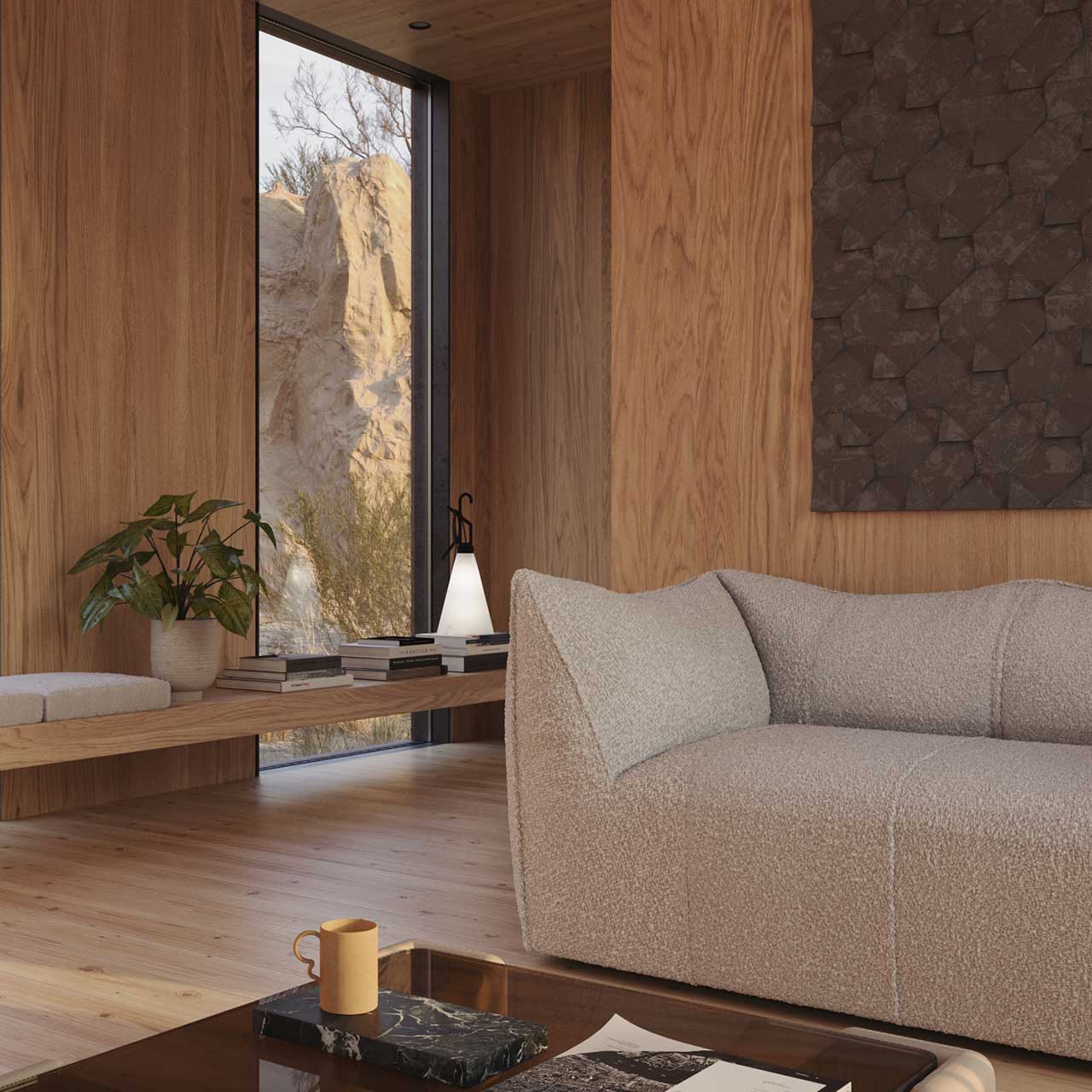 The walls are covered in simple wood panels with a grain that adds texture to the room.