In this day and age, people are moving into smaller, more affordable housing, and with a general lack of affordable opportunities, thinking outside the box is imperative. Options like tiny houses and accessory housing units are just the tip of the iceberg when it comes to alternative housing options and hopefully. IWI is a design project that offers users a modular living space that can be adapted to their own needs. It facilitated mass production and universal use for the manufacture of wooden structures.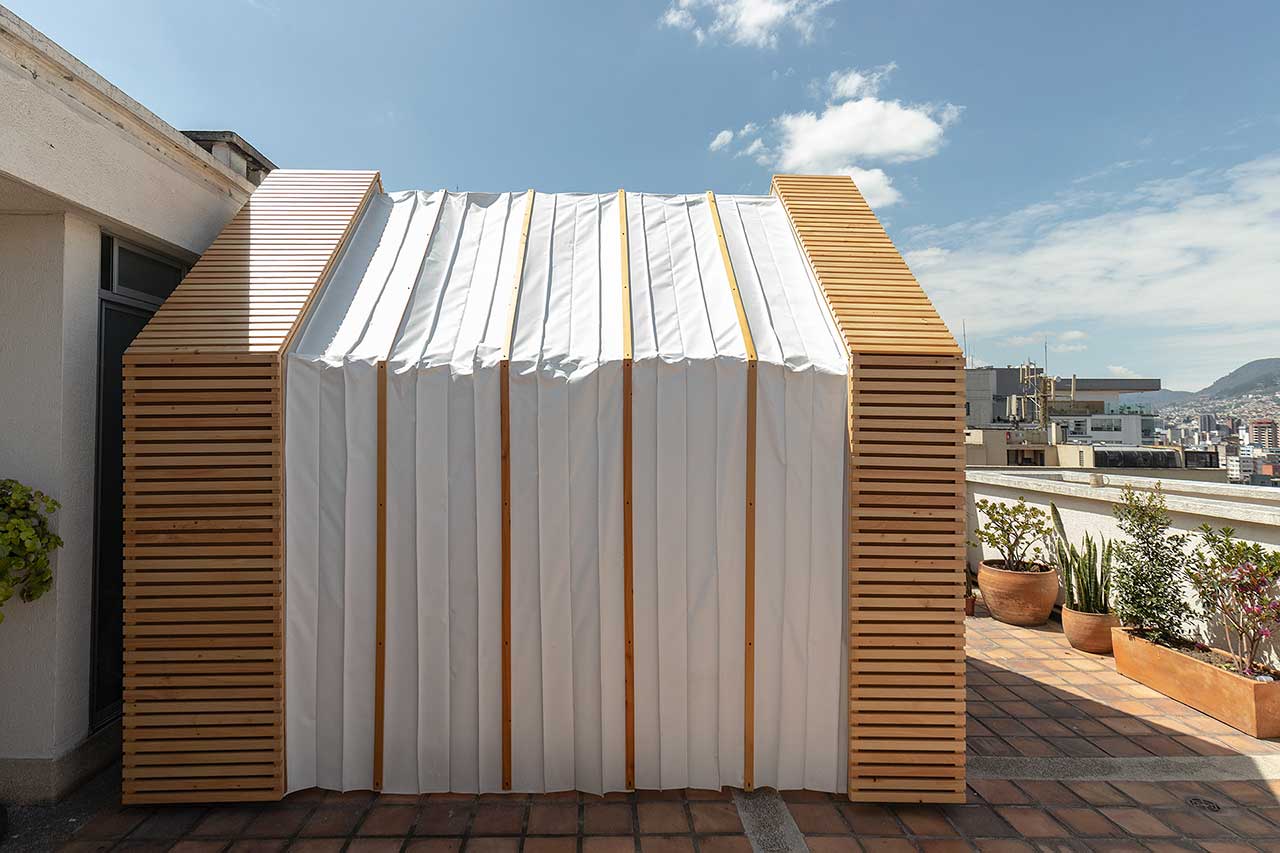 The IWI consists of two wooden modules connected by a collapsible structure that resembles an accordion. The wooden ends can be clamped together when the space is not needed to act as a piece of furniture or storage. When expanded, the space can be used for almost anything, including an office, studio, yoga room, relaxation zone, workshop, guest room, etc.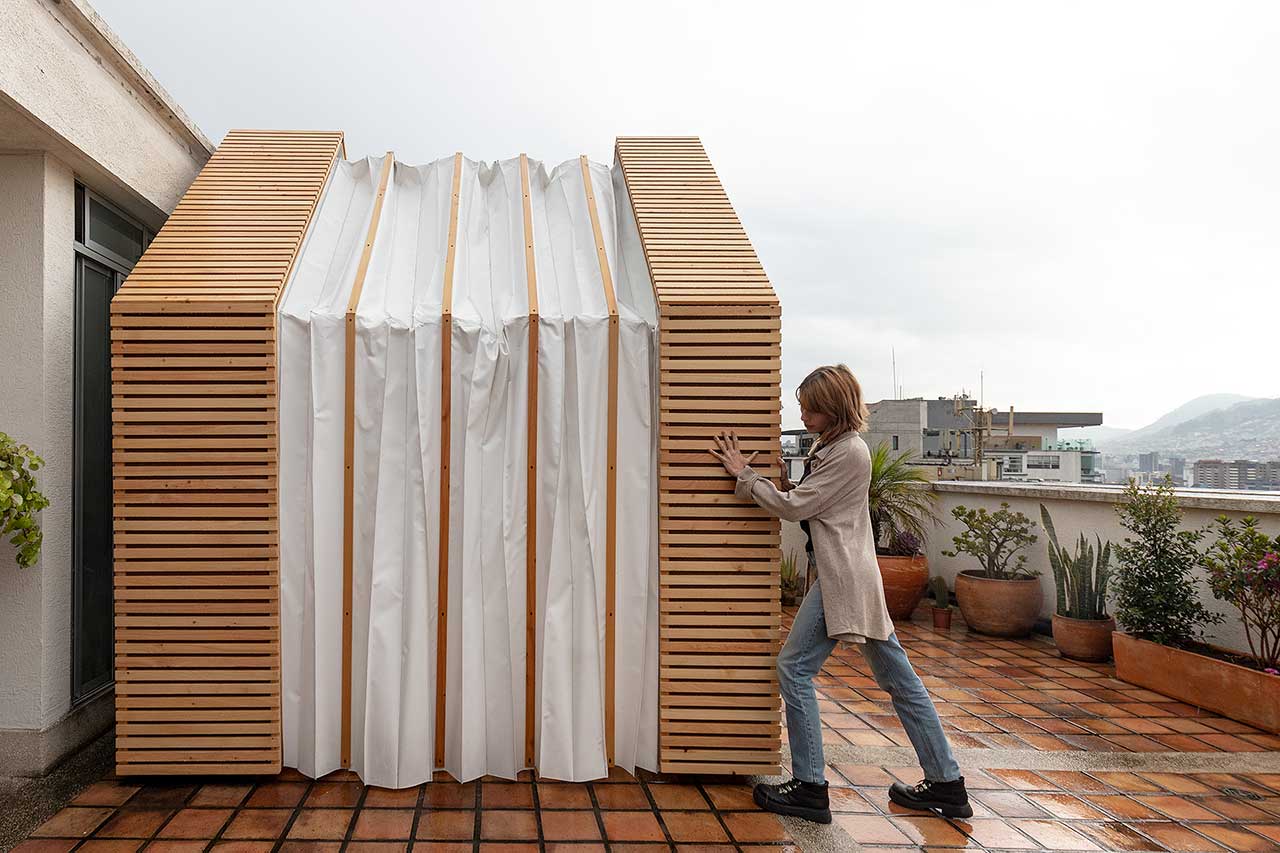 The front frame slides when compressed by the built-in wheels while the canvas folds.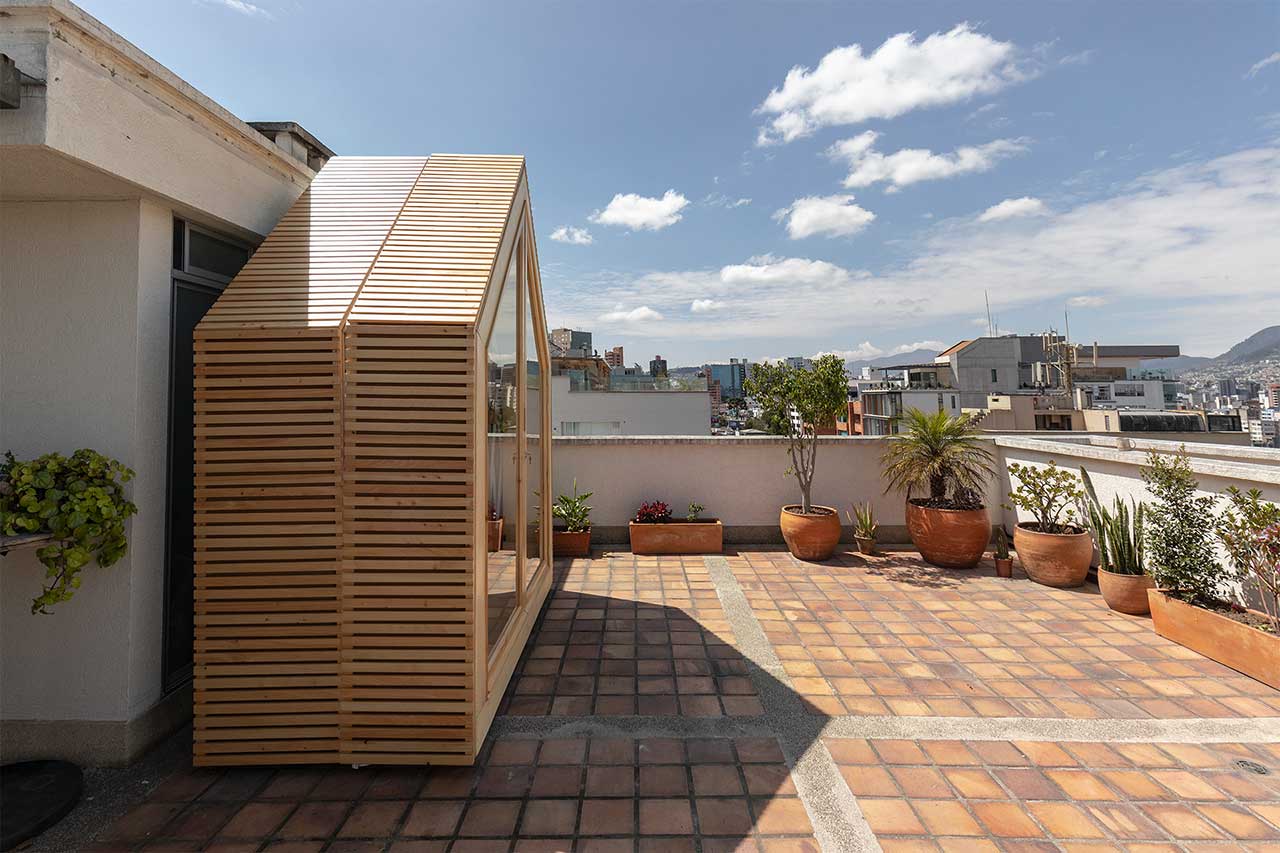 Ruiz and Tapia designed and patented the IWI in Ecuador, where the original resides on a rooftop terrace for use as a studio or workspace. The interior is equipped with everything necessary for the work of two people, including two tables, two chairs, storage and a mini kitchen. The structure is also ready for electricity and water.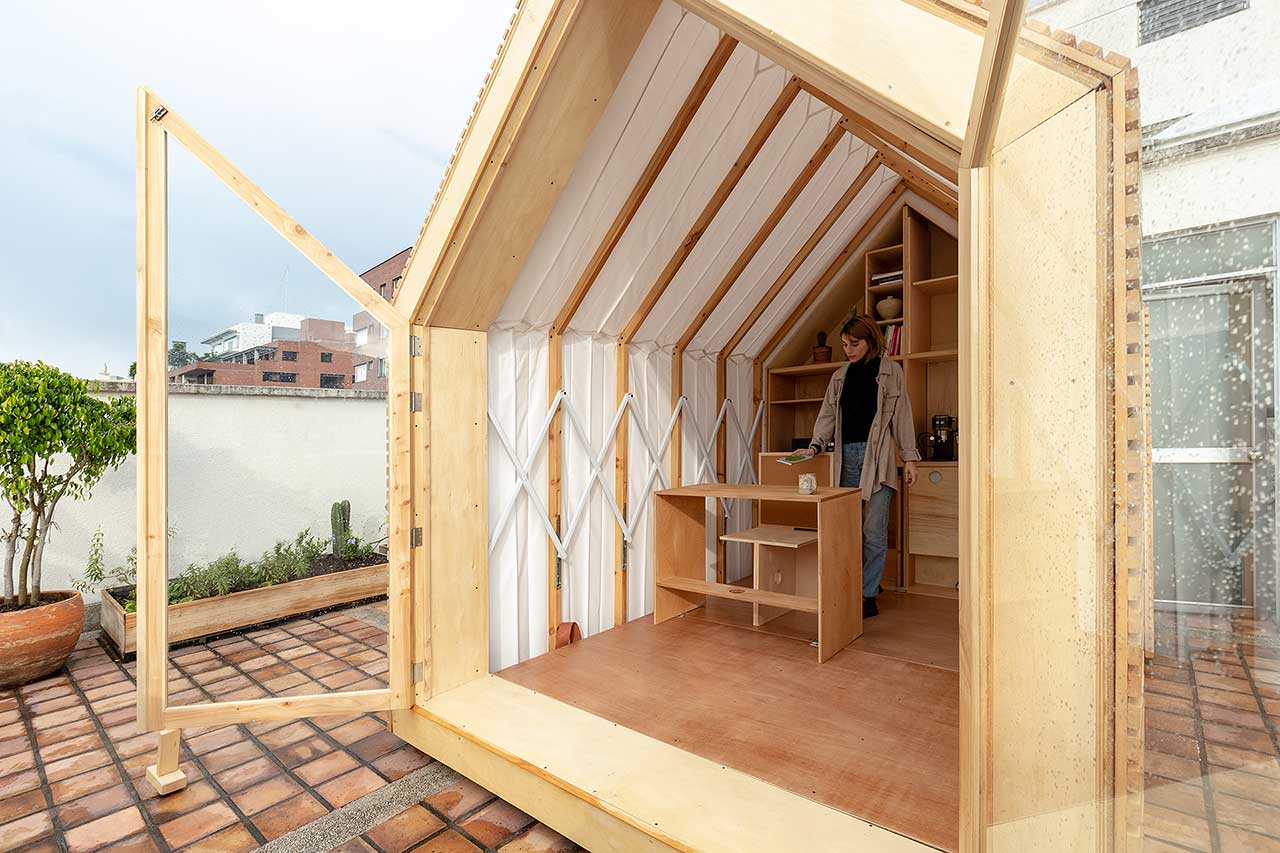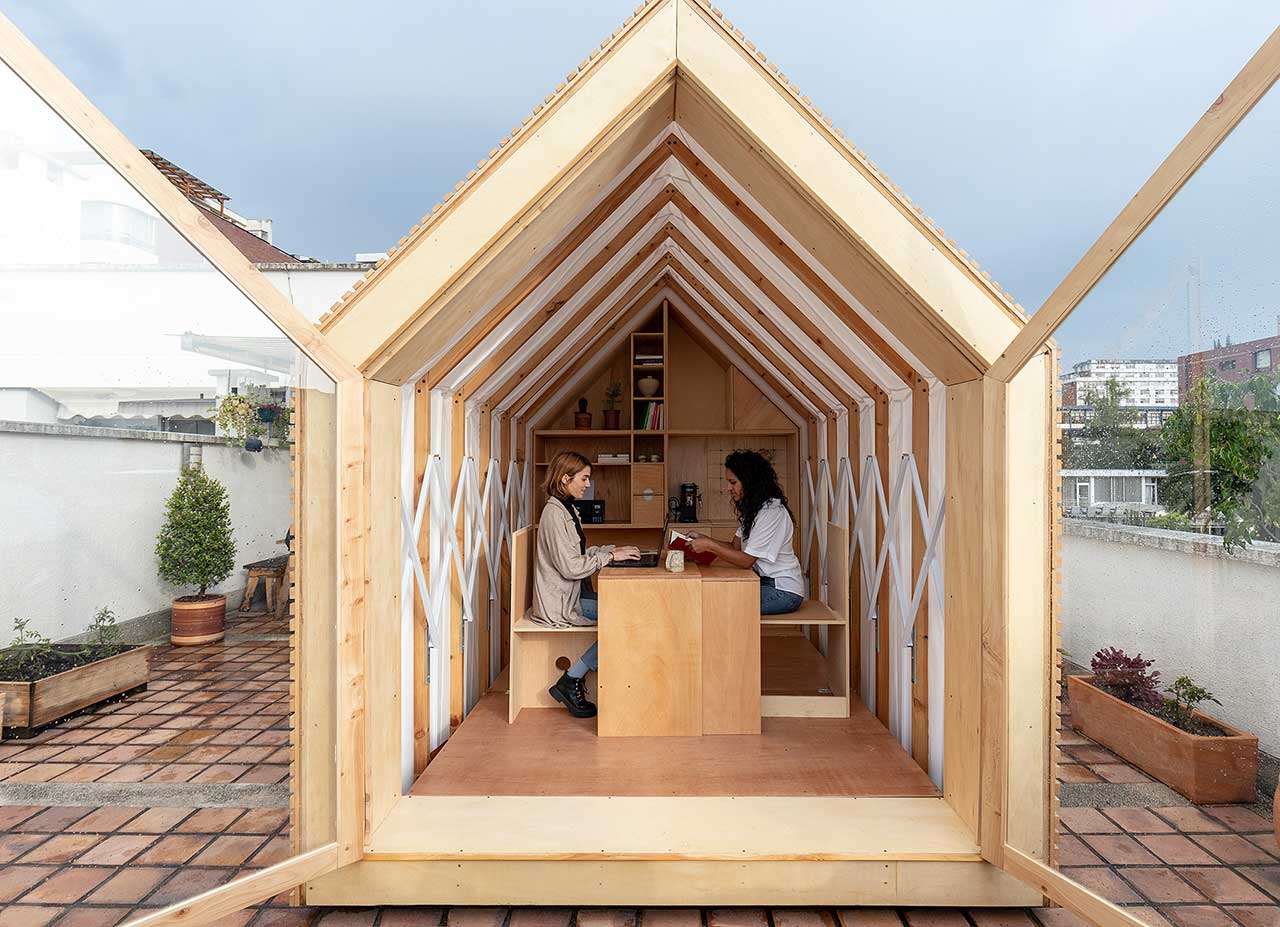 The terrace still has plenty of space when the structure is extended, but opens up more when closed and not in use.
The front module consists of two glass doors that pivot outwards to fully open the unit to the surroundings. In addition to functionality, the last module contains all accessories, such as electrical sockets, lighting and a sink. Two tables and chairs hide between the shelves when you need more space.