The 360 Studio is a cozy 430-square-foot apartment located in a new, modern building in Rivne, Ukraine. Designed by TAK office, the compact studio consists of one room that works as a kitchen, dining space, living room, and bedroom. To maximize space, the bed is hidden when not in use and when it's time for sleep, the room transitions into a bedroom.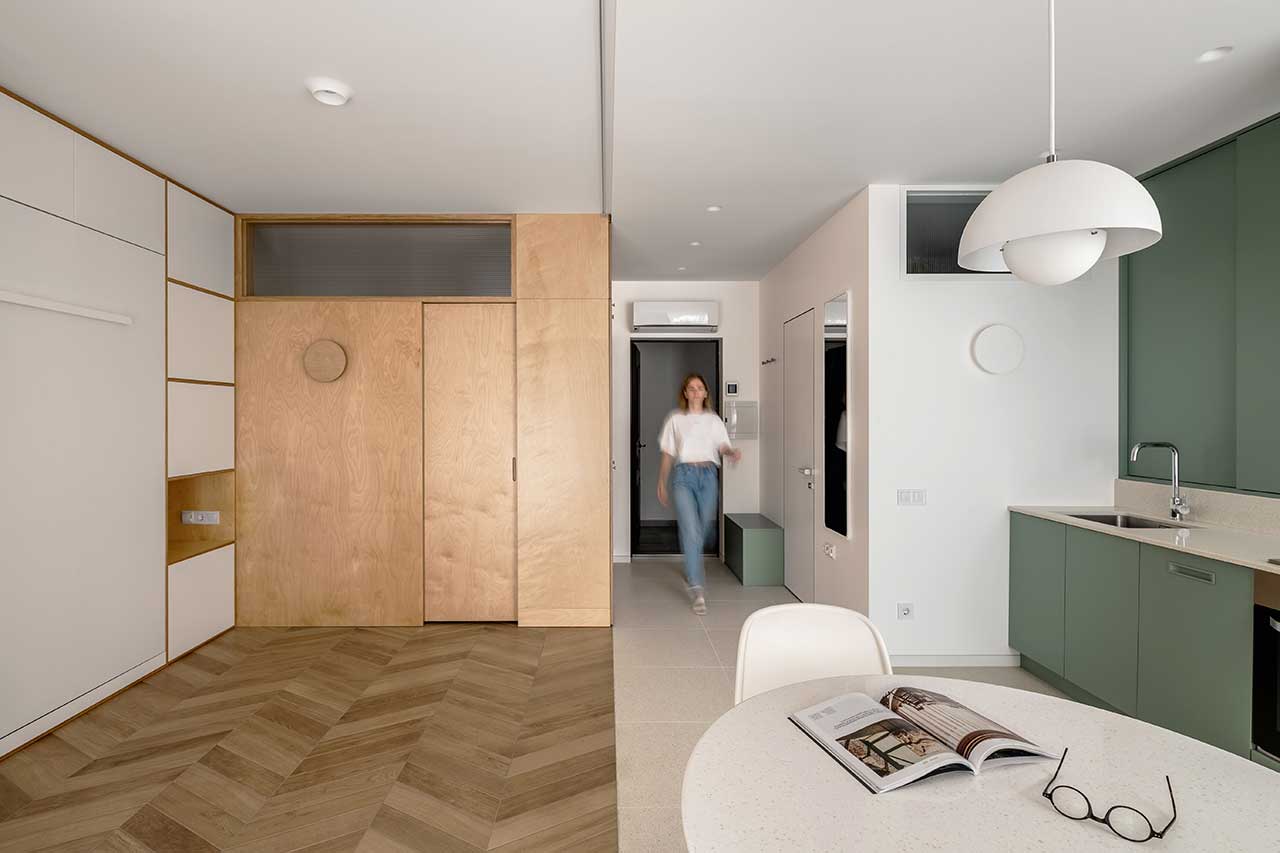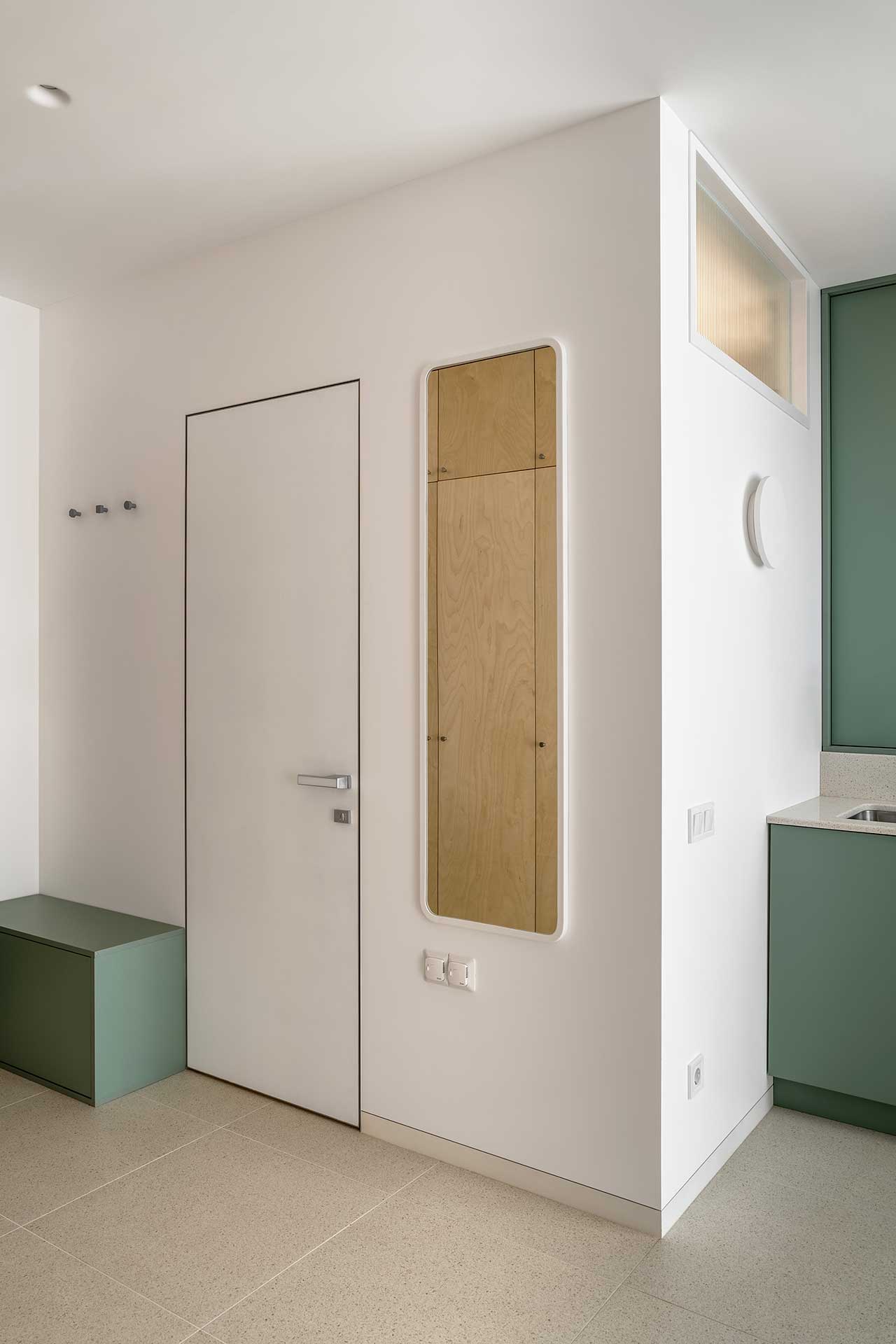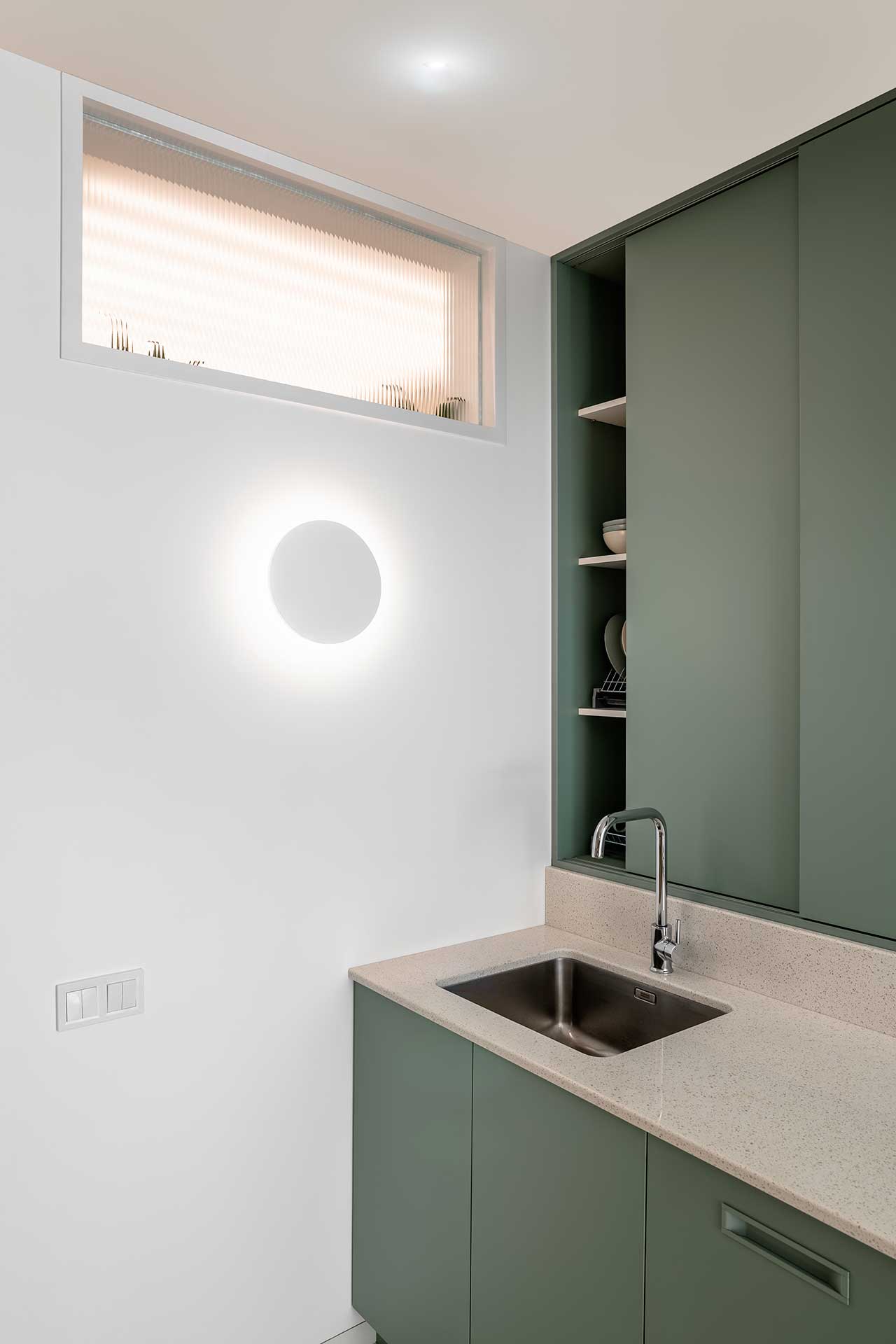 The apartment features a light color palette to maintain brightness throughout. The kitchen boasts a soft sage green color, while the rest of the design utilizes natural wood and white surfaces and furnishings for a cozy and warm atmosphere.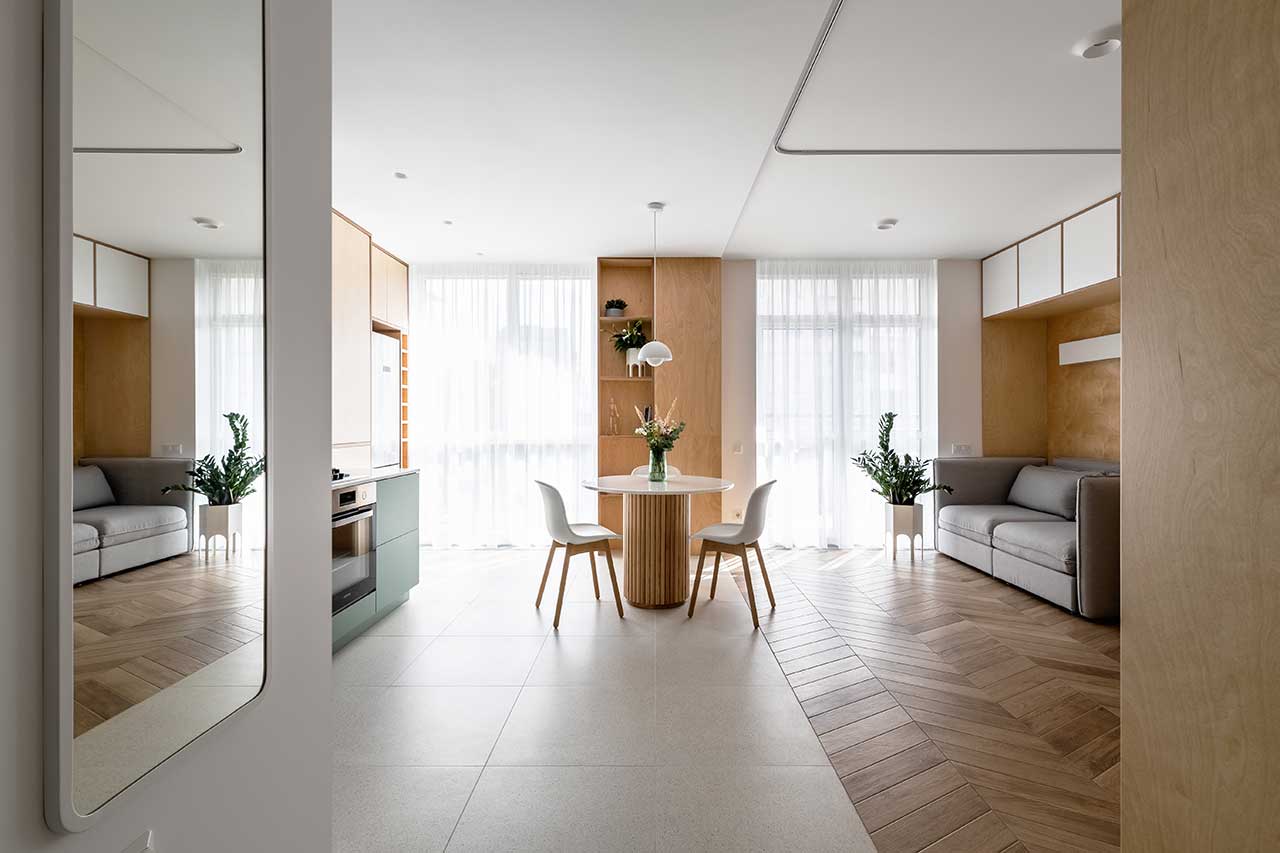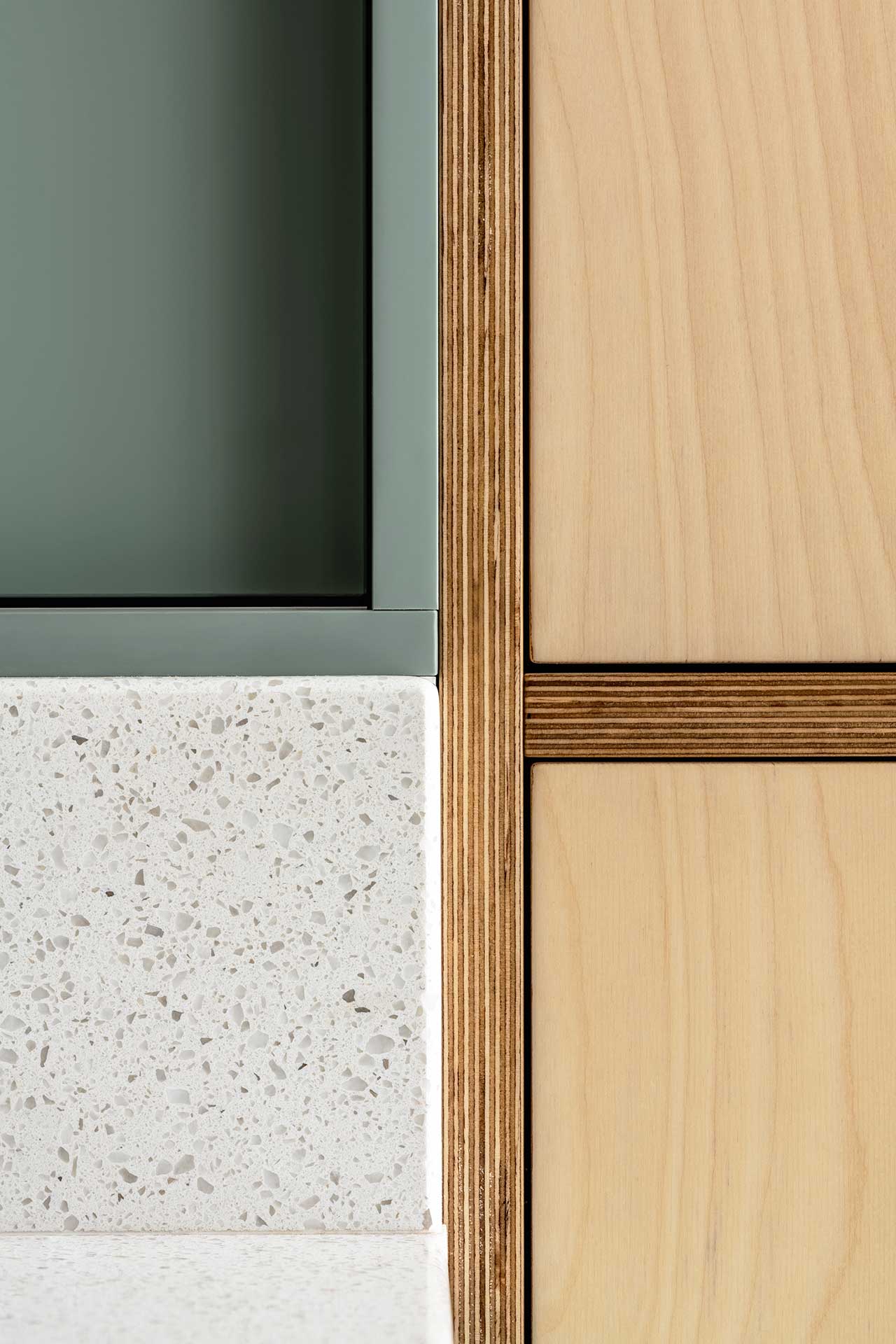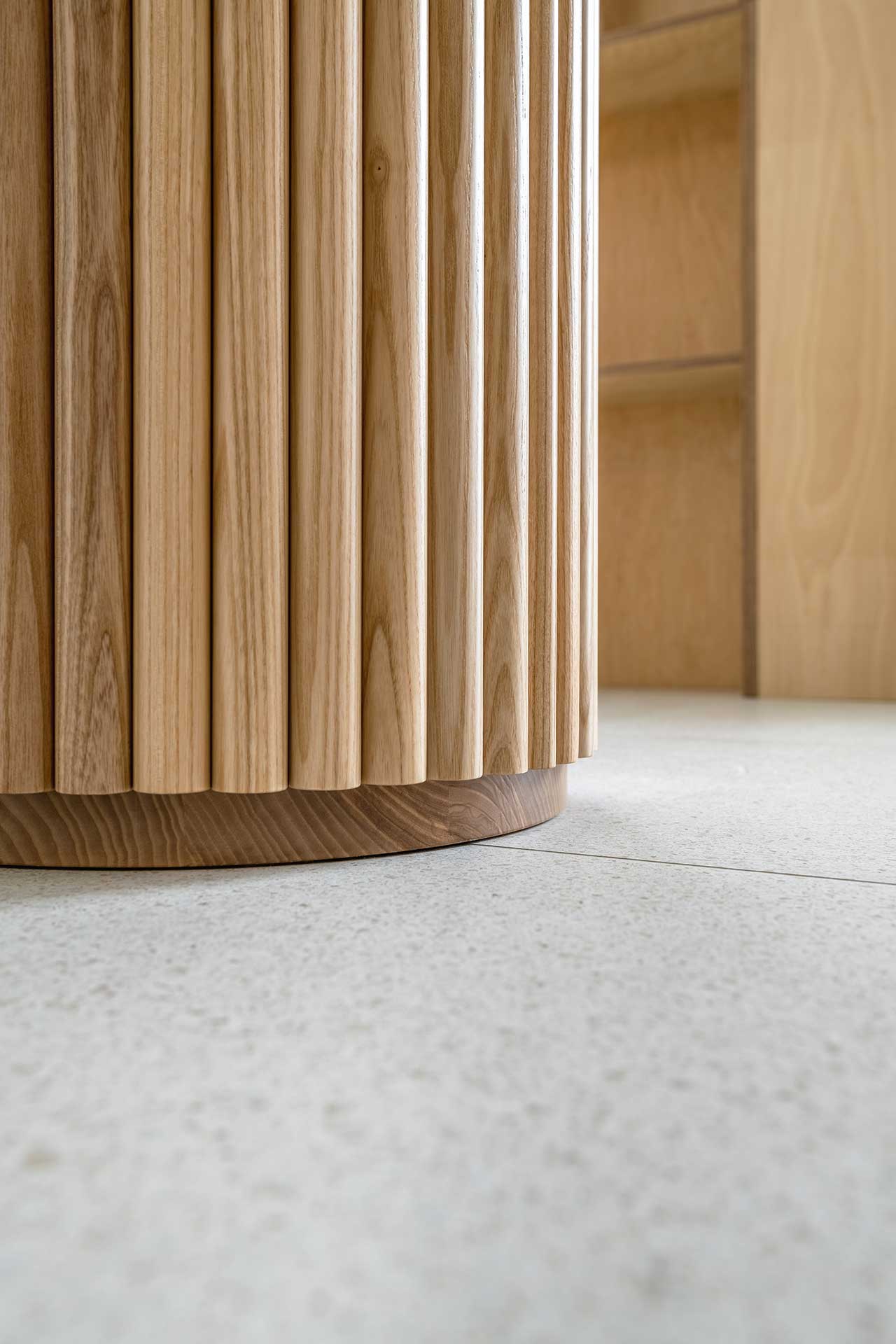 On the living room and bedroom side of the apartment, wooden floors in a herringbone pattern help to elevate the design with added visual interest.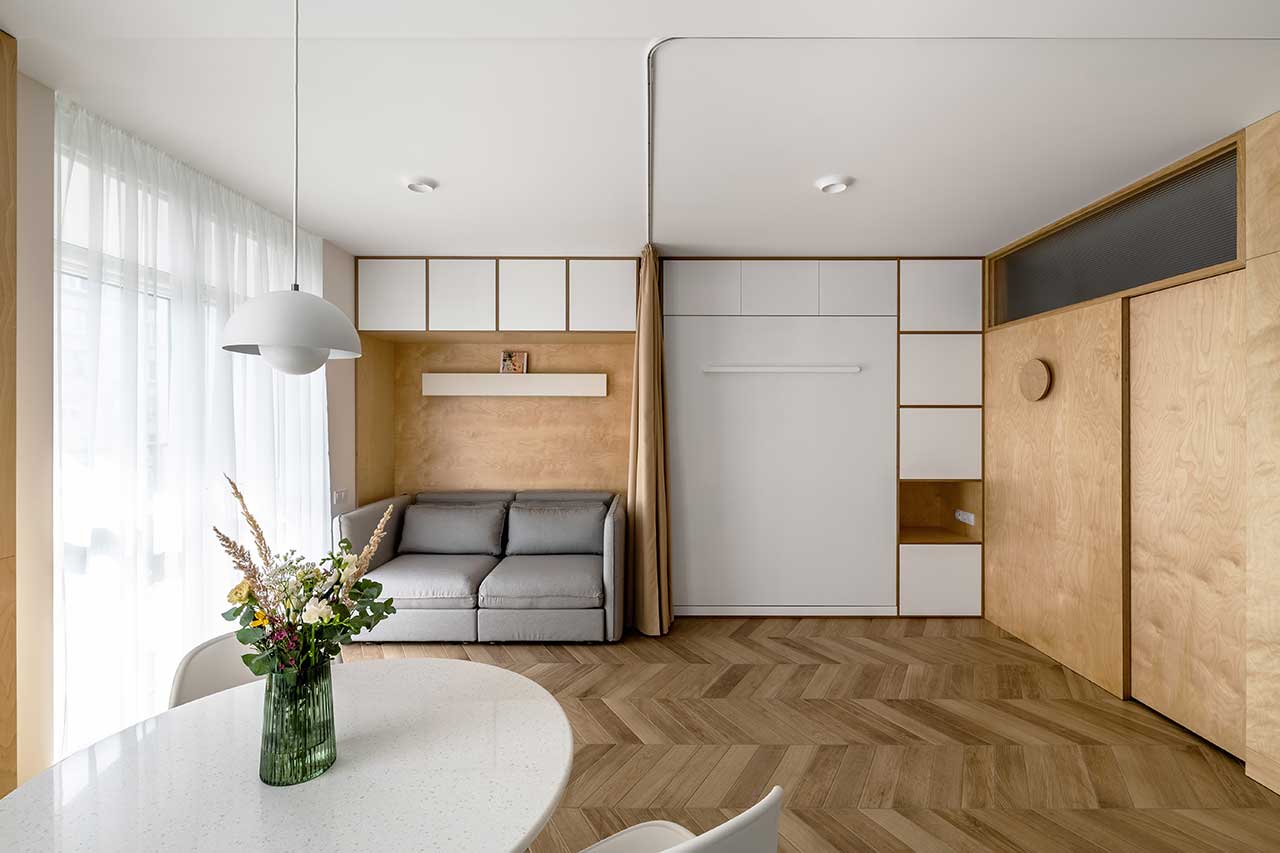 A two-seater sofa is nestled within a wooden box with a shelf lamp hanging above it. Next to the sofa, a wall bed can be lowered at bedtime, while a floor-to-ceiling curtain can be pulled for privacy.