Polish design company mode:lina is back with another project equipped with their unique details. Located in a residential community in Poznań, Poland, the Hilltop House combines everything homeowners love – mountains, winter activities, cars and creative architecture. The result is a modern barn with a hidden garage in the hill, all surrounded by trees.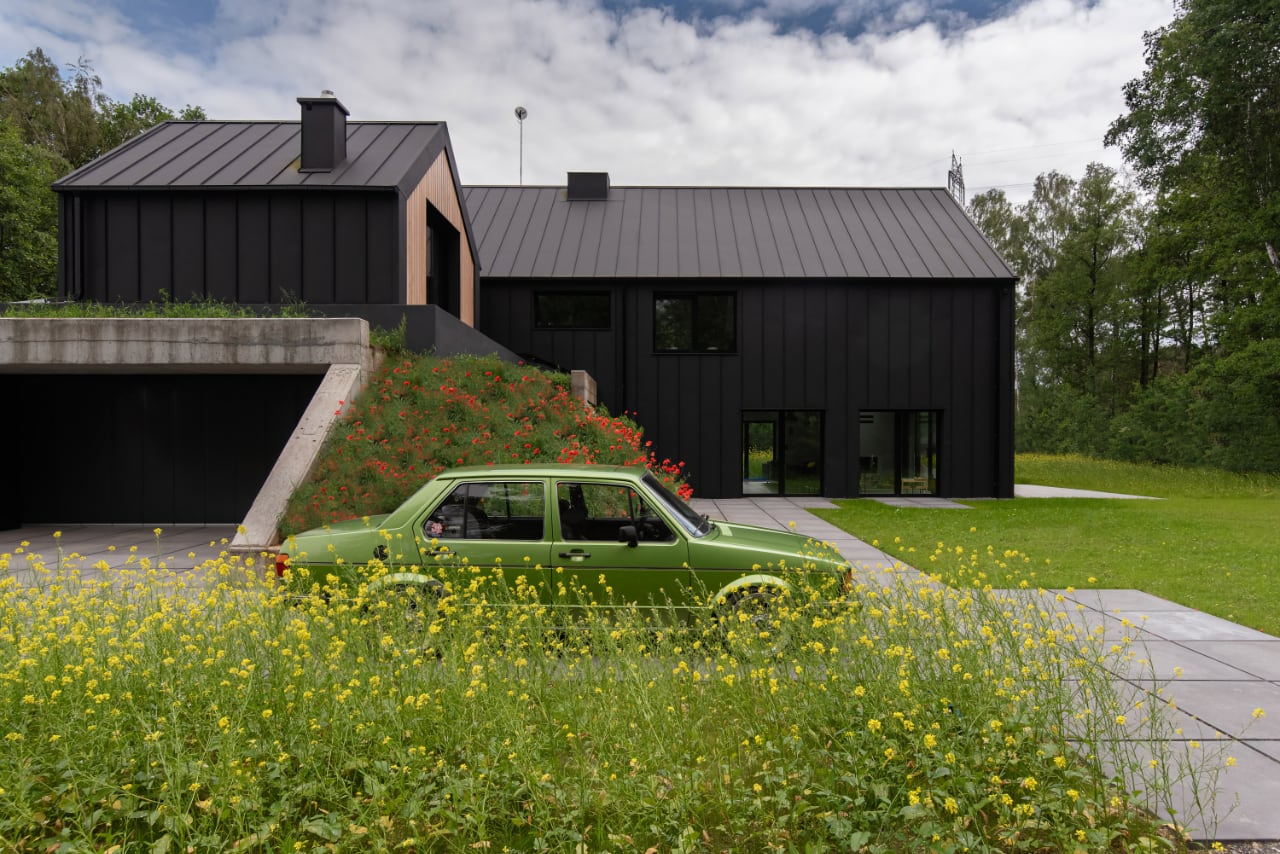 A garage for family cars is attached to the side of the sloping roof structure. A concrete garage can be seen peeking out from under a hillside covered in greenery and flowers. The architects built a hill to hide the garage, the technical components of the house and the office.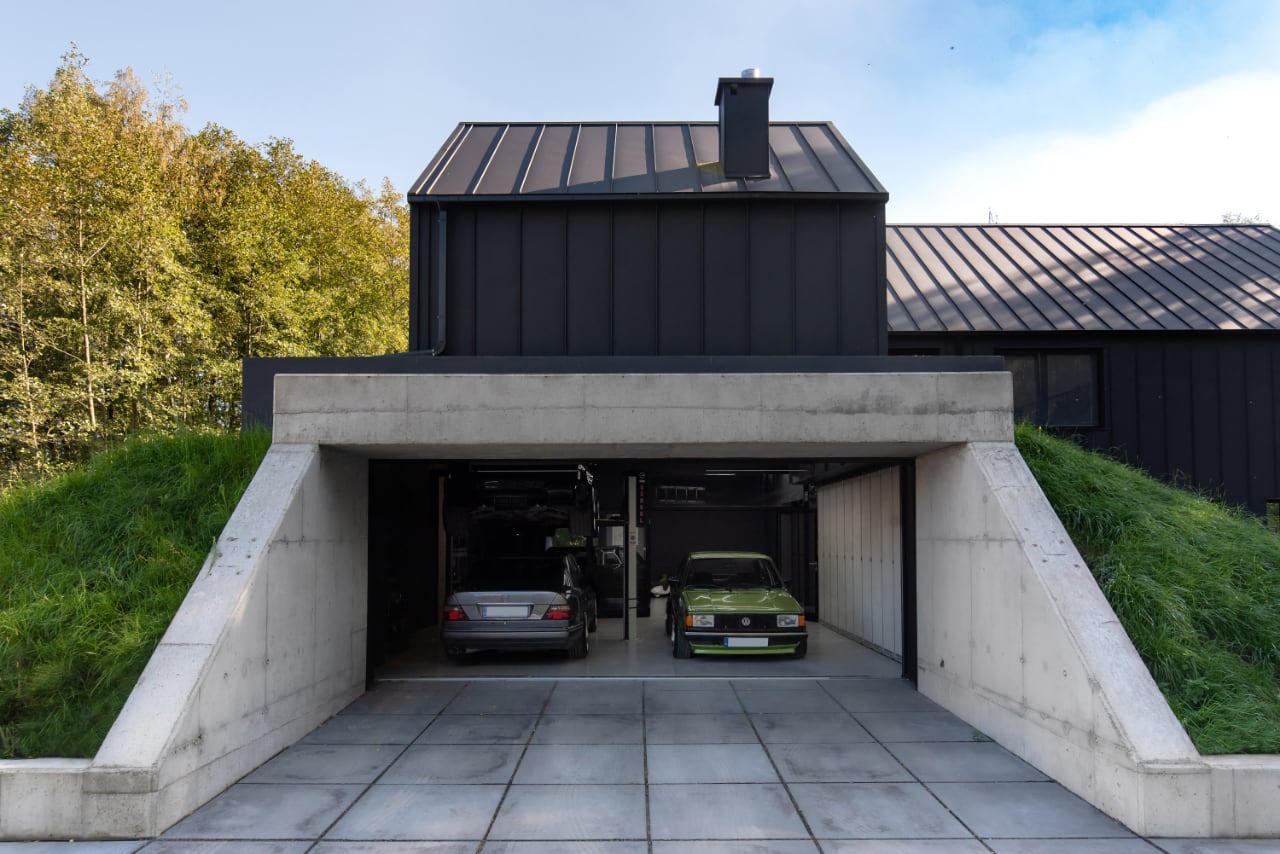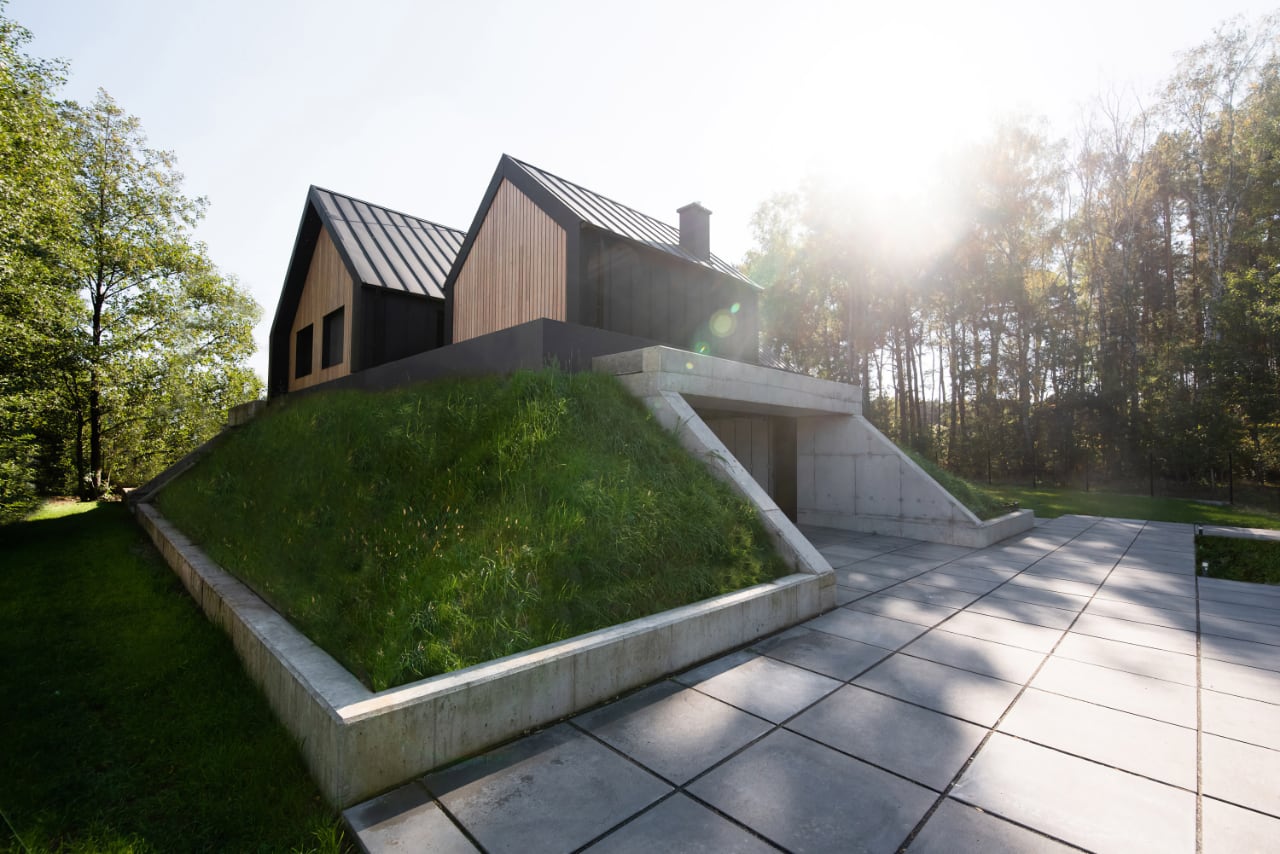 At the top of the hill, a small pitched roof structure houses the master bedroom with direct access to the grassy slopes.
On the exterior, the team contrasted natural materials such as wood and concrete with dark metal panels and large glass panels. They come together perfectly for a visually intriguing exterior.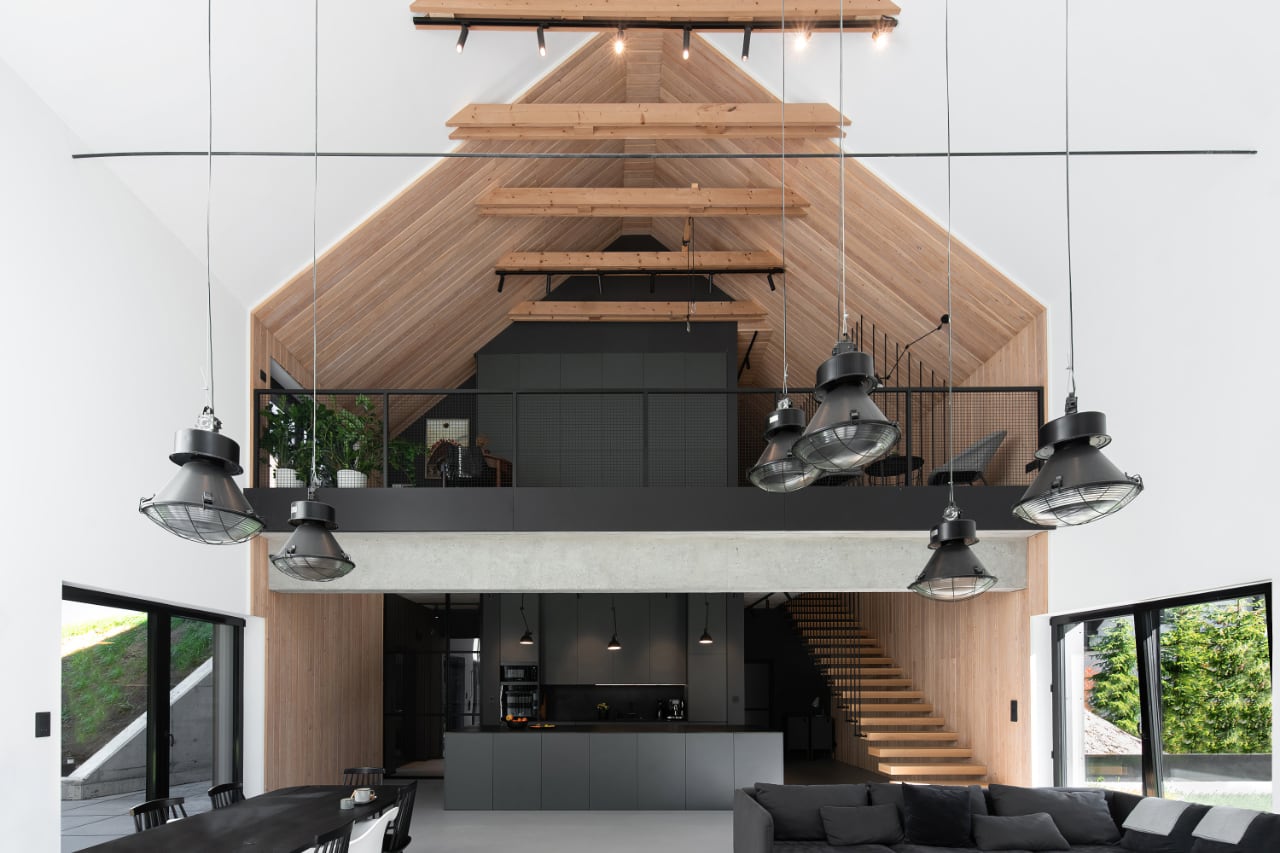 Inside, the main living area has a double height ceiling and a wall of windows for an open feel. A similar color palette is continued from the outside with concrete floors, black furniture and wooden details.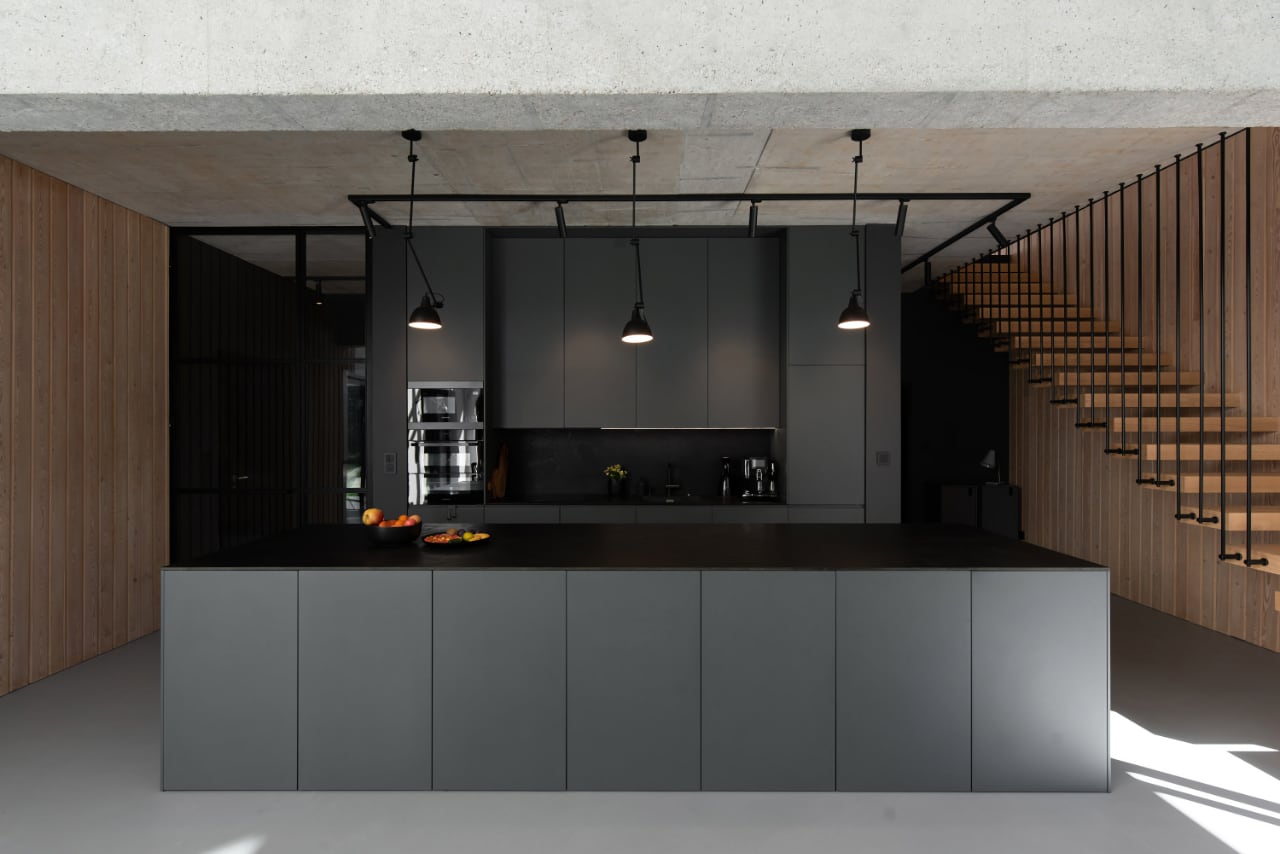 The minimalist black kitchen overlooks the open space while living under the loft.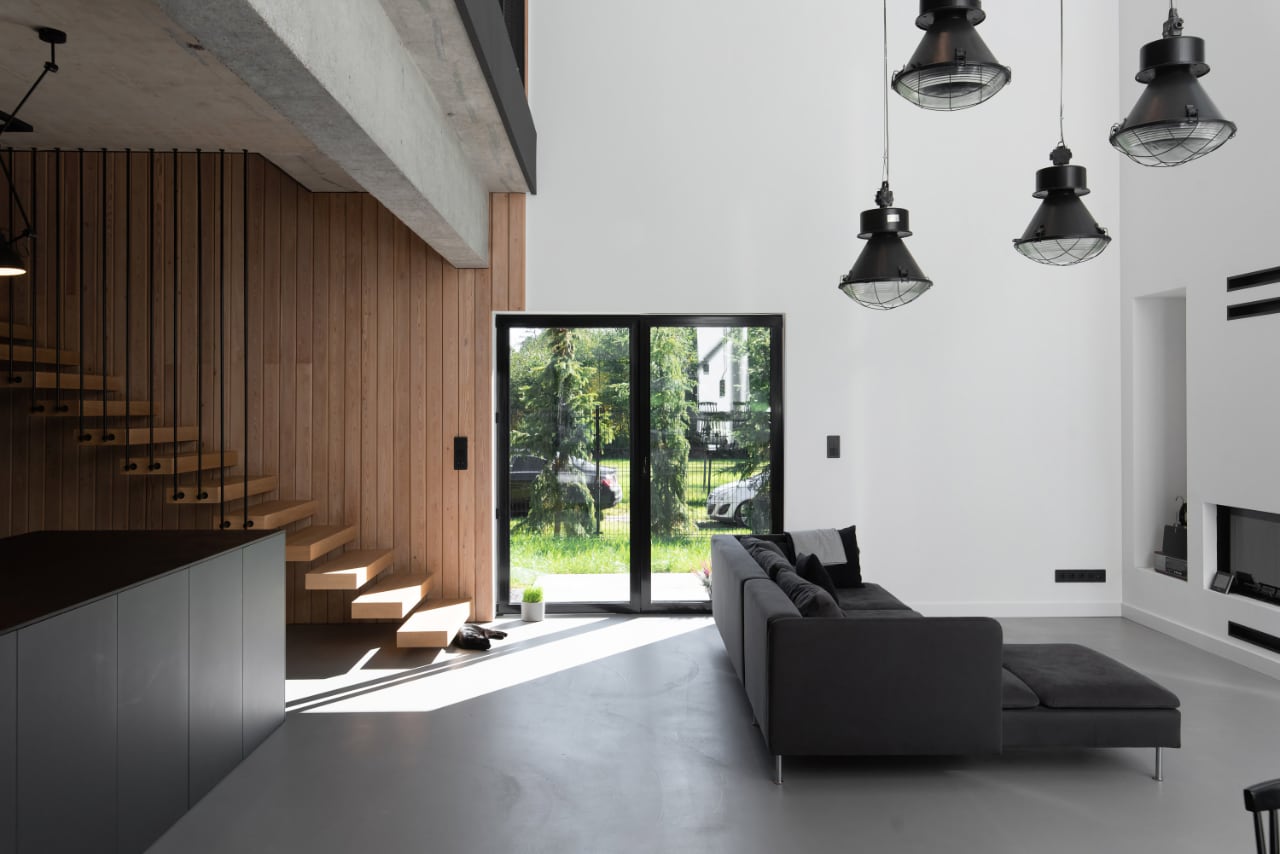 An open wooden staircase rises against a wall lined with vertical wooden planks. The individual black bars make a statement while also preventing them from falling off the side.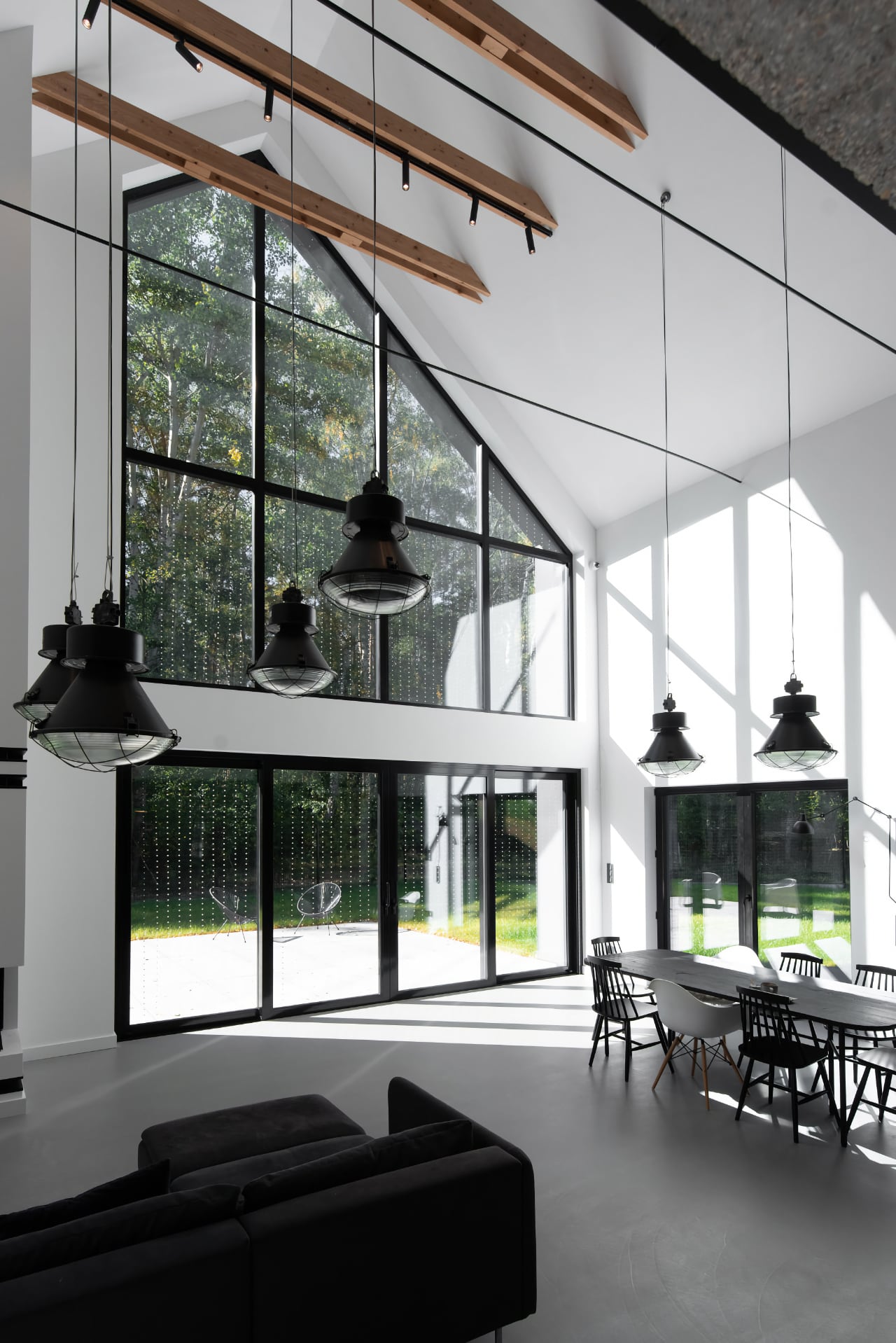 A large number of windows ensure a sunny interior during the day.
Upstairs, a seating area with a black mesh railing overlooks the open plan living area and has the same view of the green as below.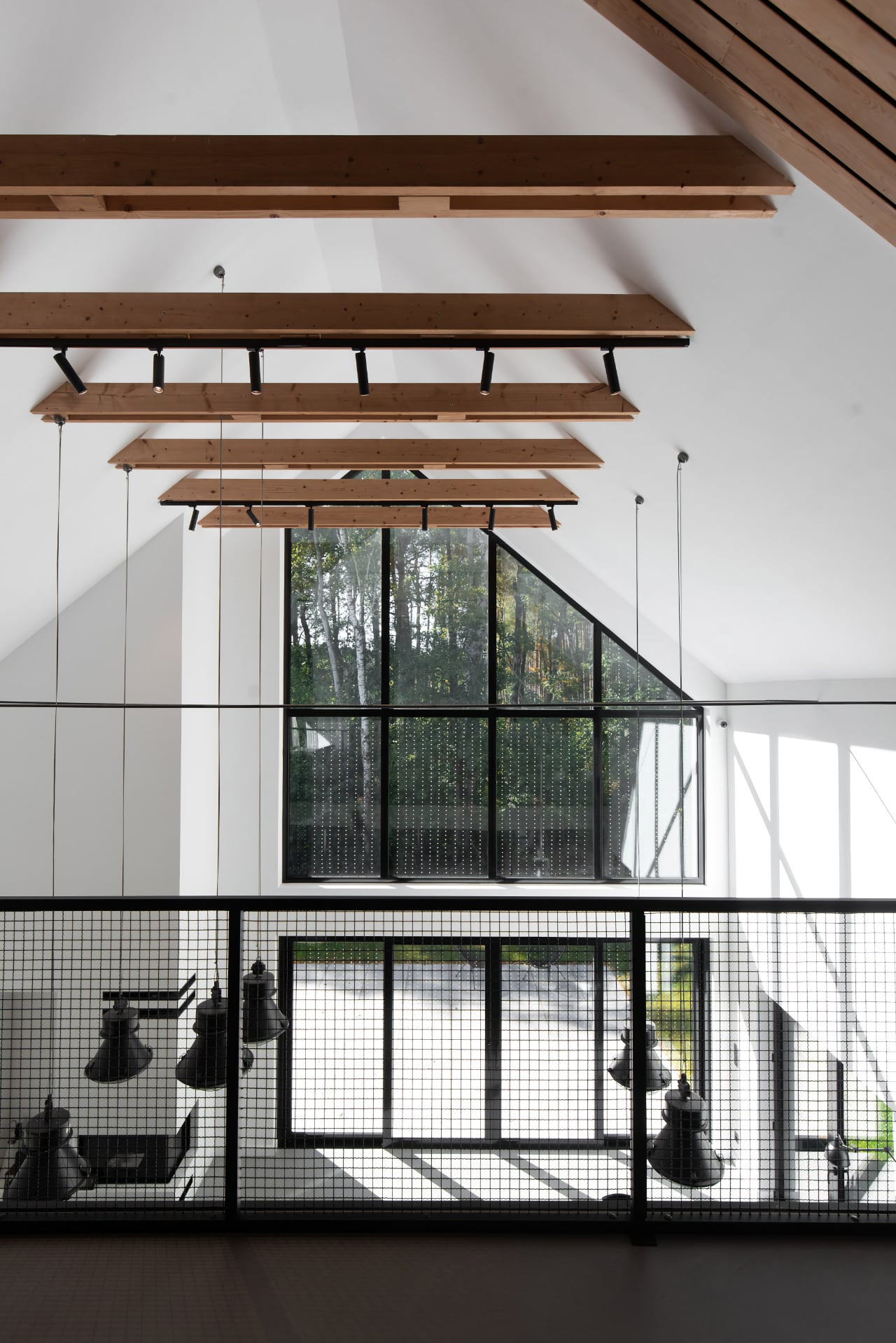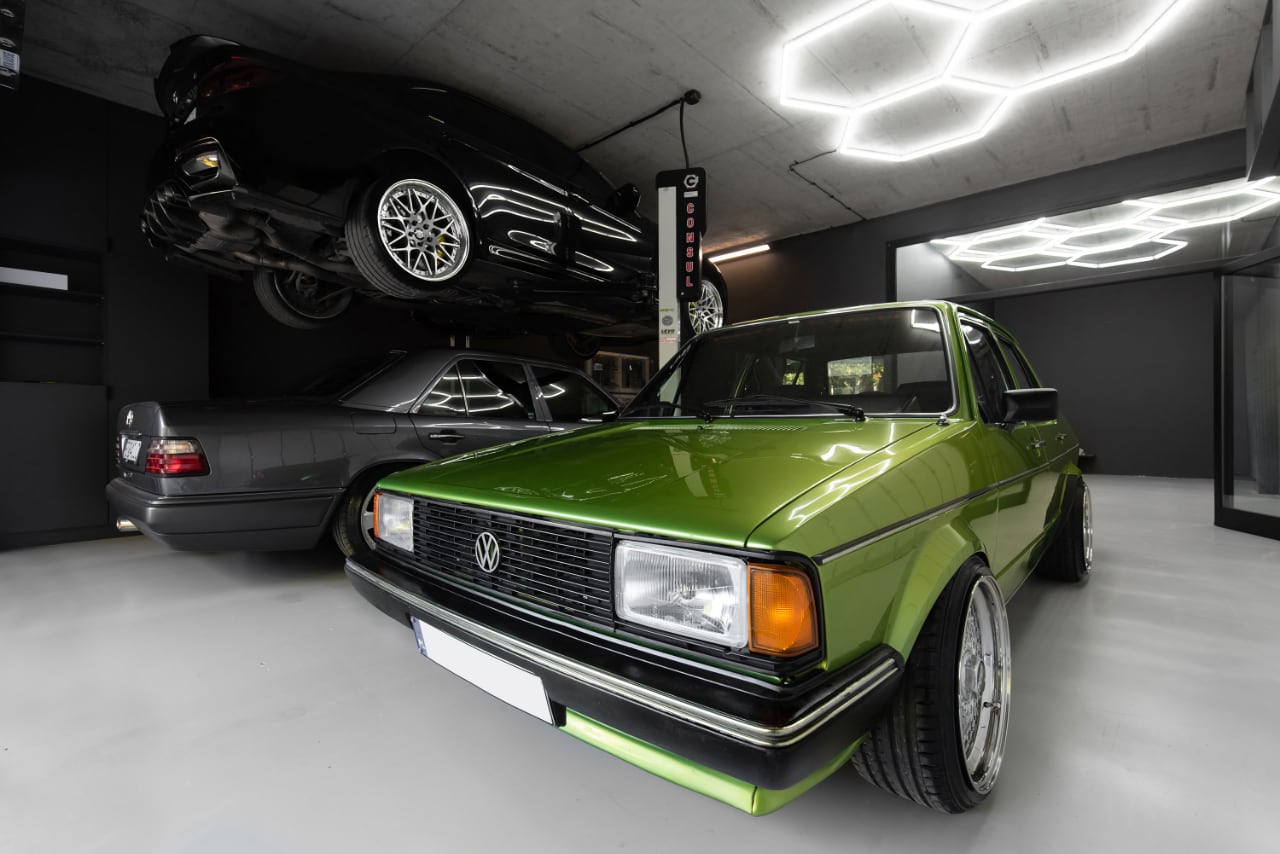 The garage is designed with a lift so that owners can work on their cars.