A single-family home on a leftover inner-city lot
Architecture: Studioshaw
Client: Mark Shaw
Location: Walthamstow, London (GB)
Site area: 135 m²
It was a great discovery. When Mark Shaw came across a building lot with a decommissioned car repair shop and found out that it had been approved for the construction of a single-storey residence, he decided that he would live there. Along with his architecture office, Studioshaw, he planned a new building for the 135-m² parcel, a structure that would feature an open living and dining area and two bedrooms with bathrooms on the ground floor. On the upper level, he put in a smaller living and working area. This was possible because the old garage had had two storeys in exactly the same area.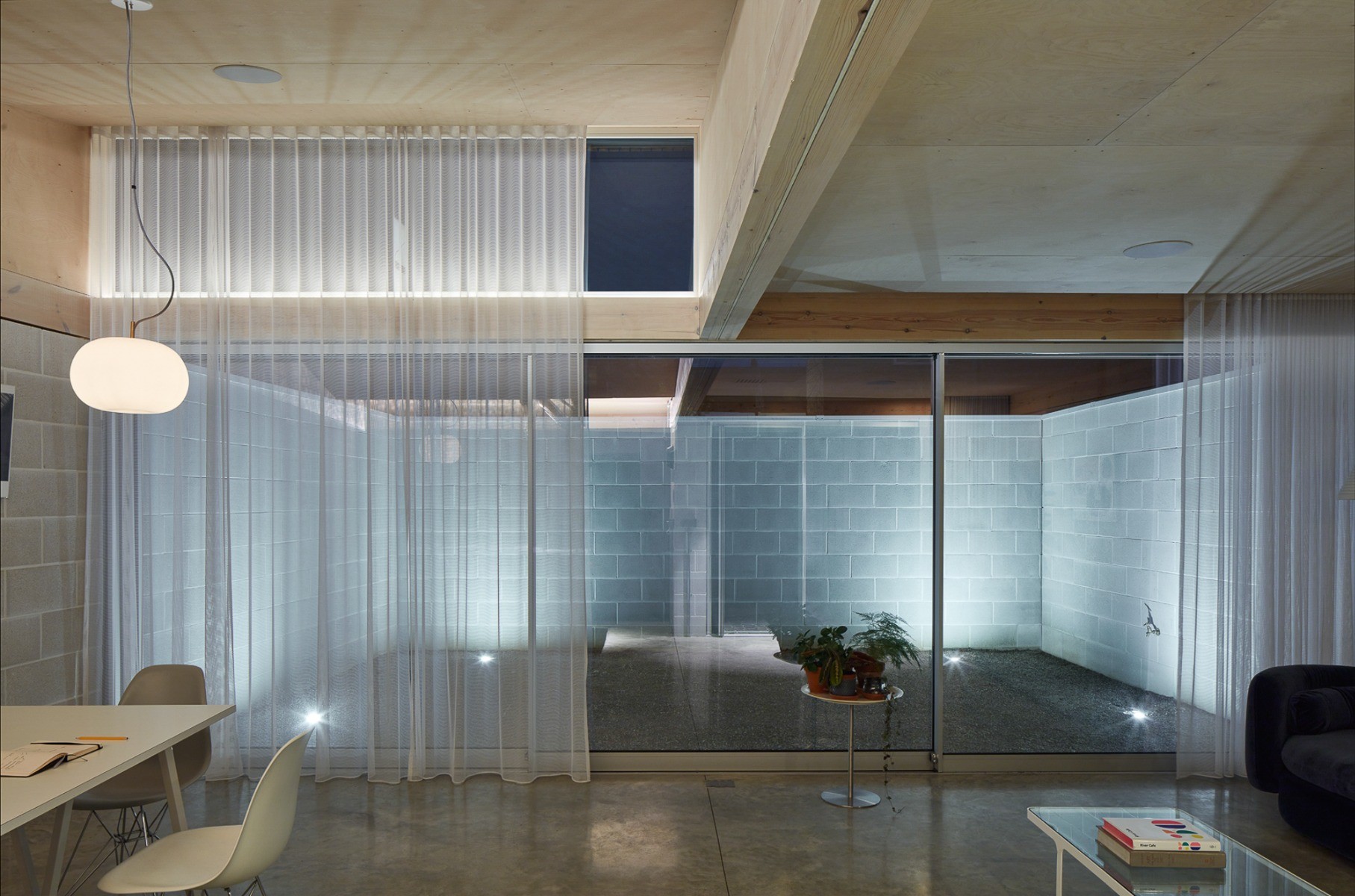 © James Brittain
A narrow driveway leads to the lot, which is surrounded by a newly added garden wall. The wall alone required 27 different agreements with the neighbours to allow the removal of existing fences and walls. The building permit stipulated that the neighbouring gardens would not be visible from the interior of the new home.
However, daylight floods into the house, primarily through the skylights and floor-to-ceiling glazing in the foyer and via the two small inner courtyards in front of the living area and the bedrooms.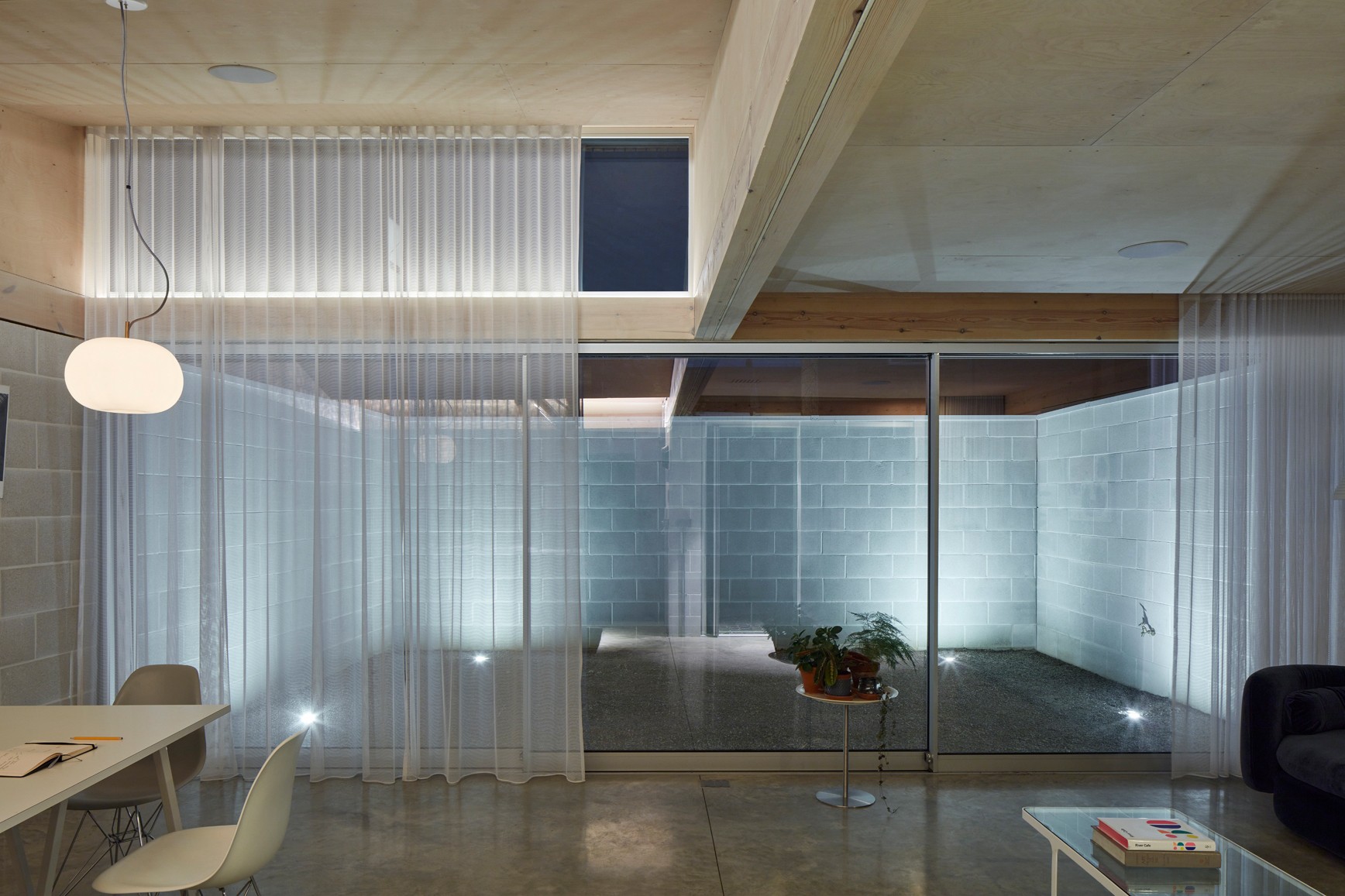 © James Brittain
To save on building expenses, the architects wrote to and coordinated all 14 trades individually instead of hiring a general contractor. According to their calculations, this made the building 30-40% cheaper than a comparable conventionally built house.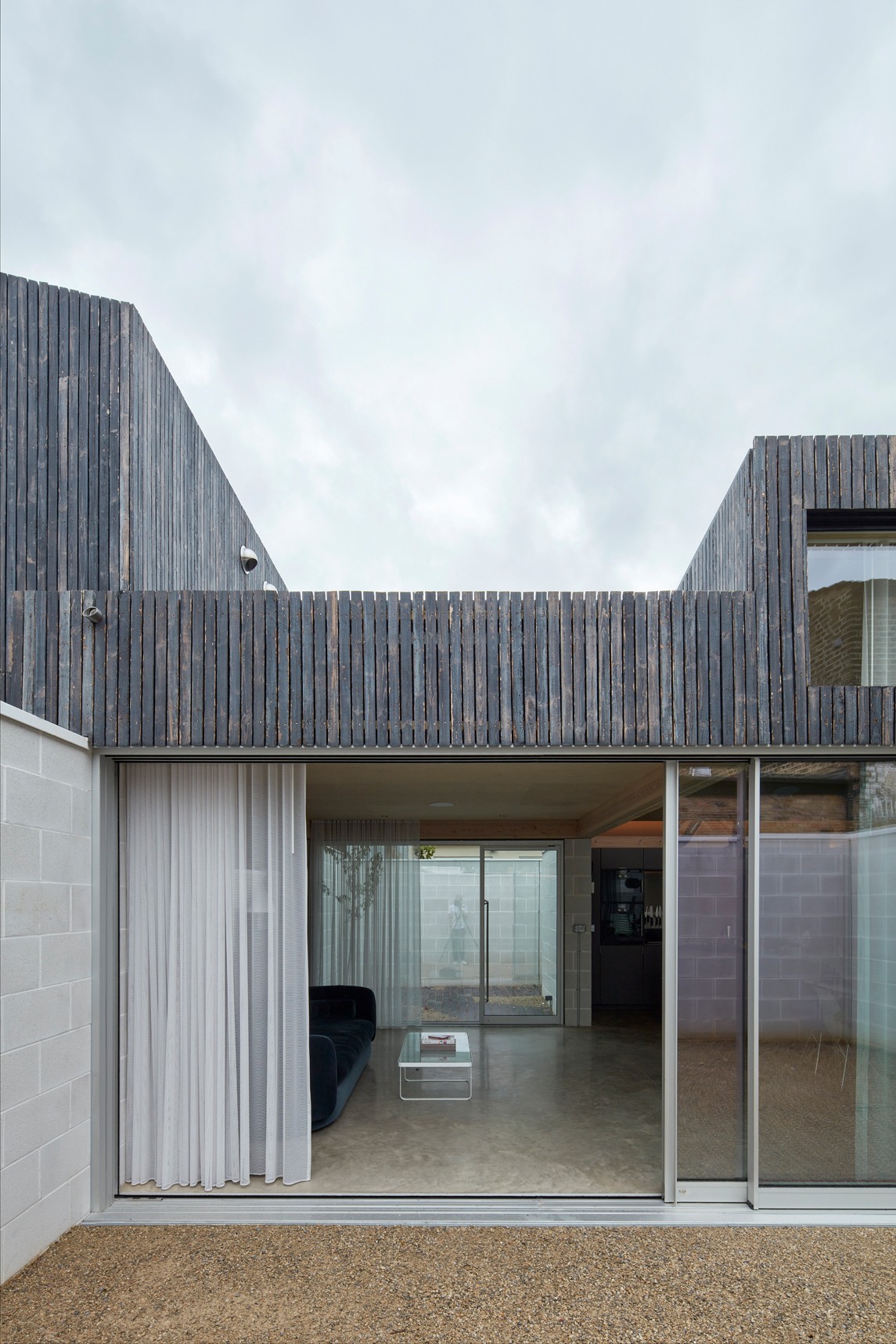 © James Brittain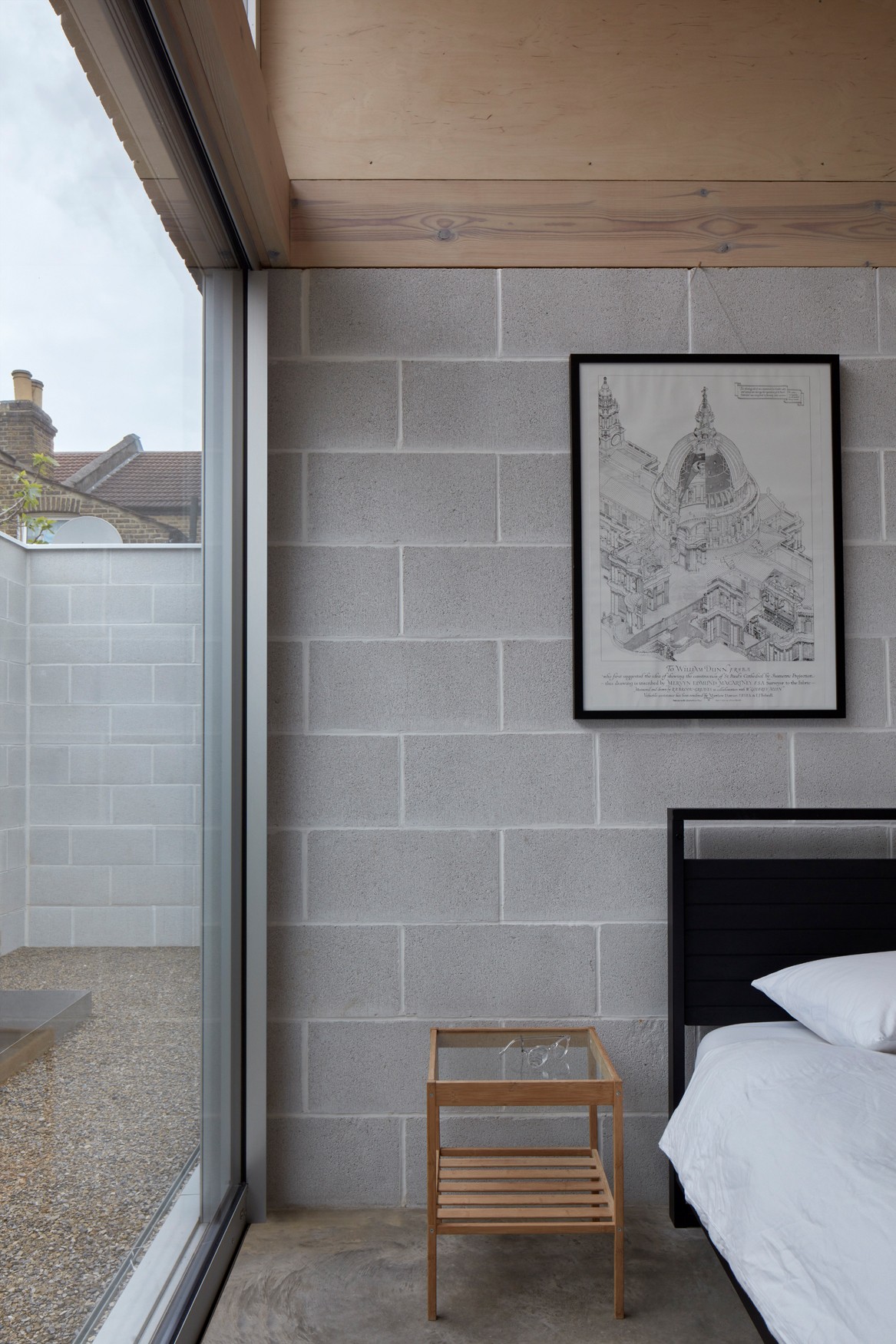 © James Brittain
The architects' choice of materials clearly differs between the upper and lower portions of the house. The walls surrounding the garden and forming the ground floor, some of which consist of double-wall reinforced-concrete masonry with core insulation, act as the base for the wooden construction of the upper level and roof. For the sliding doors and the windows, the architects chose eloxated aluminum. A playful, orange-coloured samba stairway leads up to the first upper level; a storage and laundry room is hidden beneath it. The shower in front of the larger of the two bedrooms is extraverted, yet sheltered from view. It is in a completely glazed addition in the yard, but can conveniently be reached from the interior of the house.