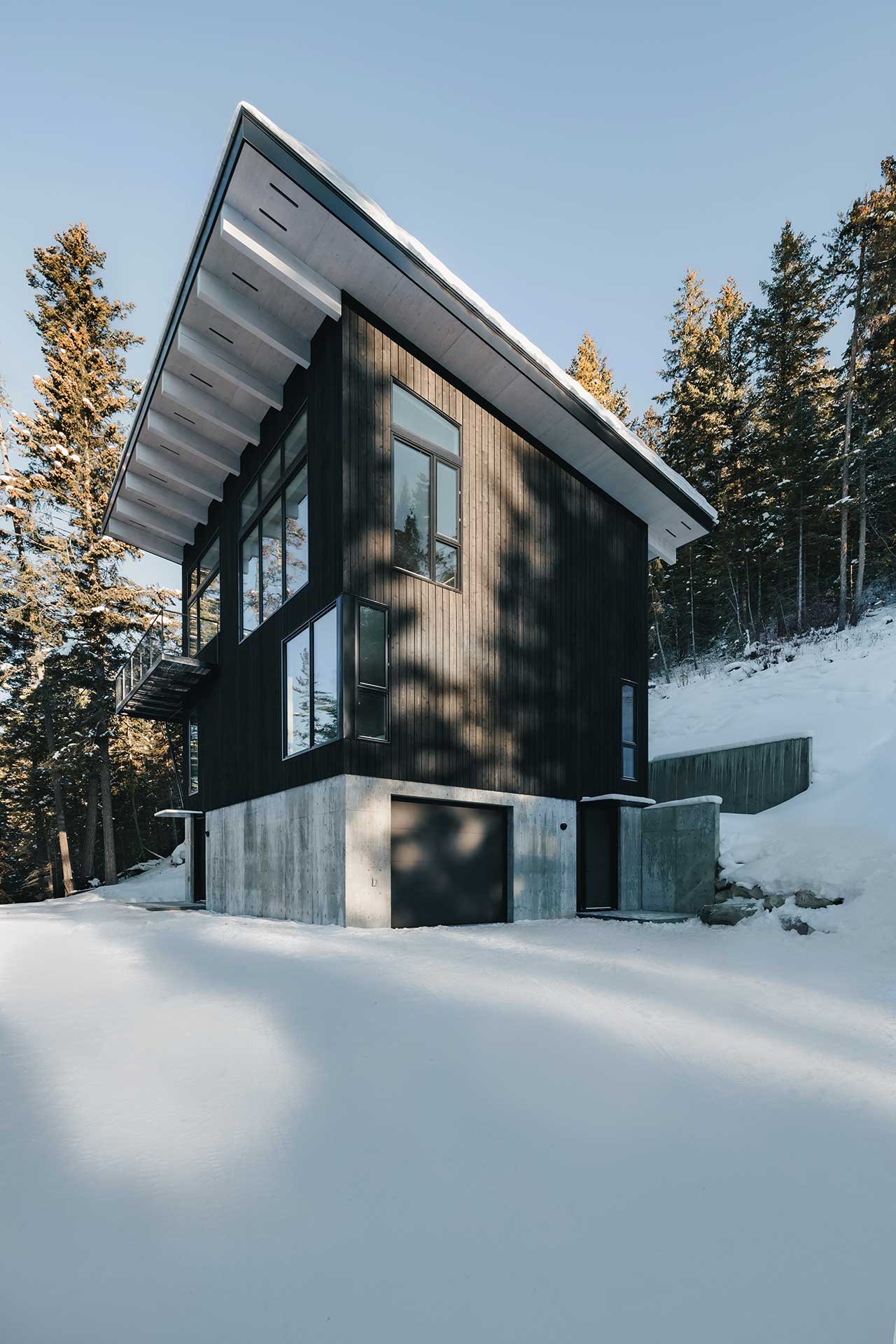 The three-story cabin begins with a solid concrete base and is topped with a simple shed-like roof. The black wood exterior is accented by a cantilevered steel balcony that wraps around one side of the house.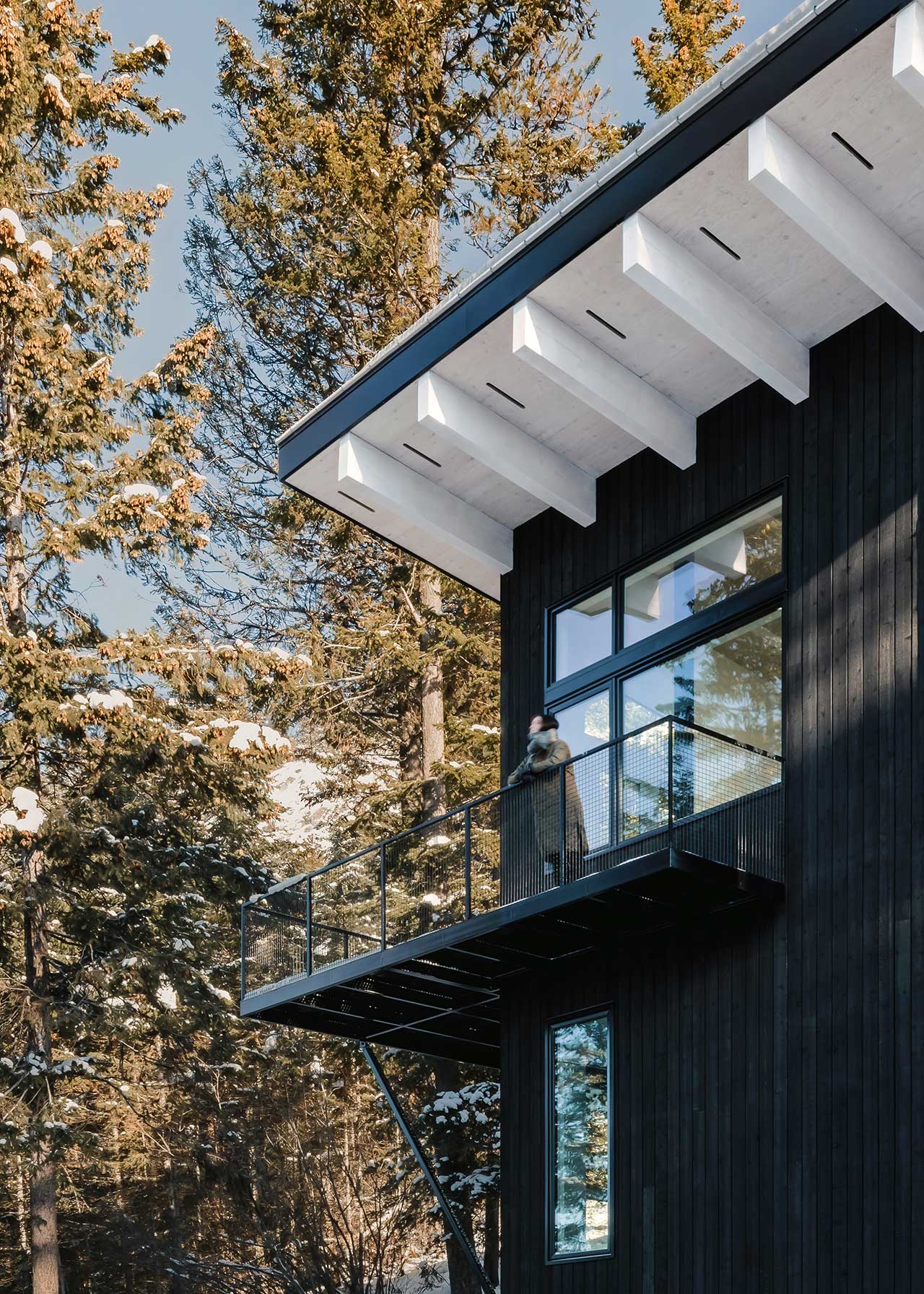 The homeowners, Sandra Bassett and Chris Urbinsky, enlisted the firm, led by David Tyl and Sandra's sister, Jenny Bassett, to bring the project to life. The studio tapped Chris and his steel engineering background to structurally design the modern cabin. His talents also inspired the certain features throughout the design, like the exterior balcony, Douglas fir rafters, and industrial staircase that joins the three floors.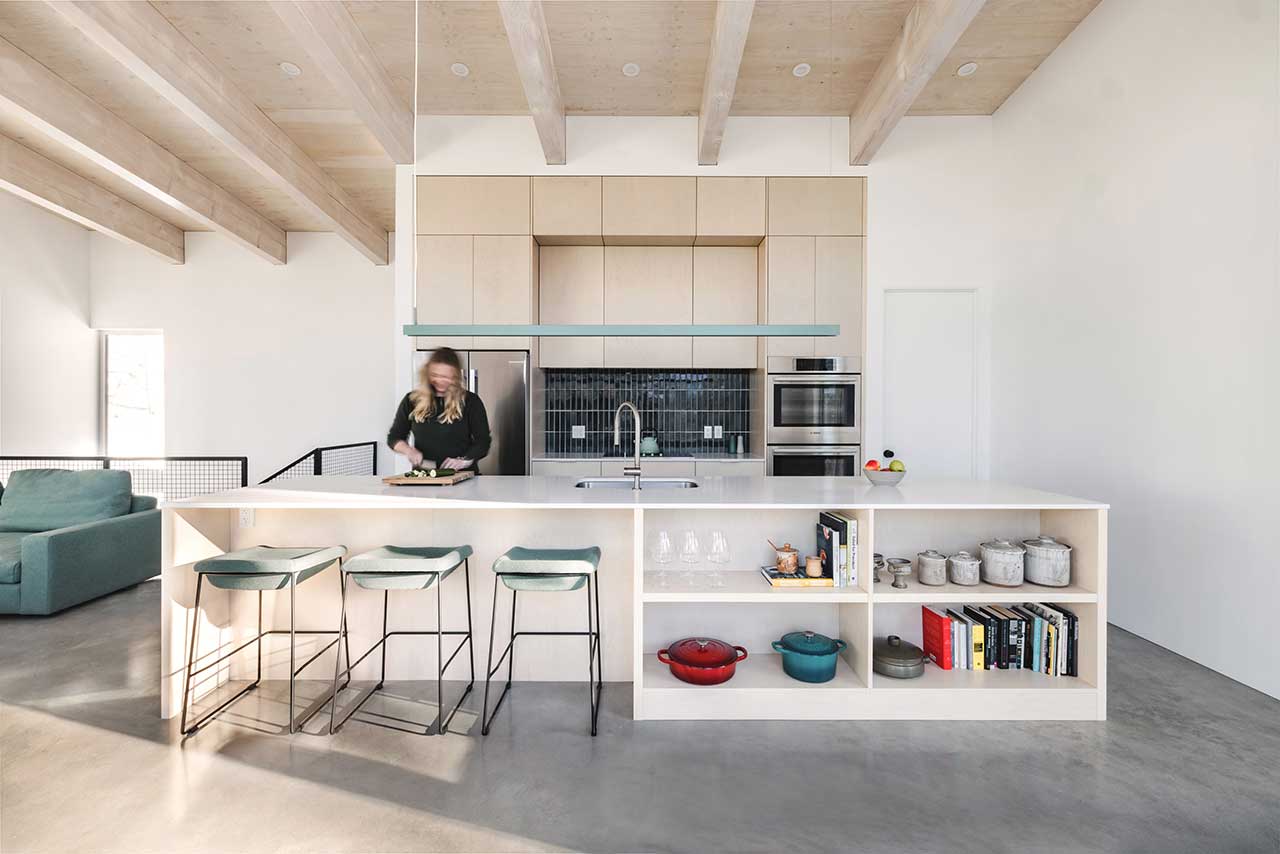 The interior feels open and bright thanks to 14-foot ceilings, large windows and white walls. Polished concrete floors continue the industrial look, while wooden ceilings add warmth.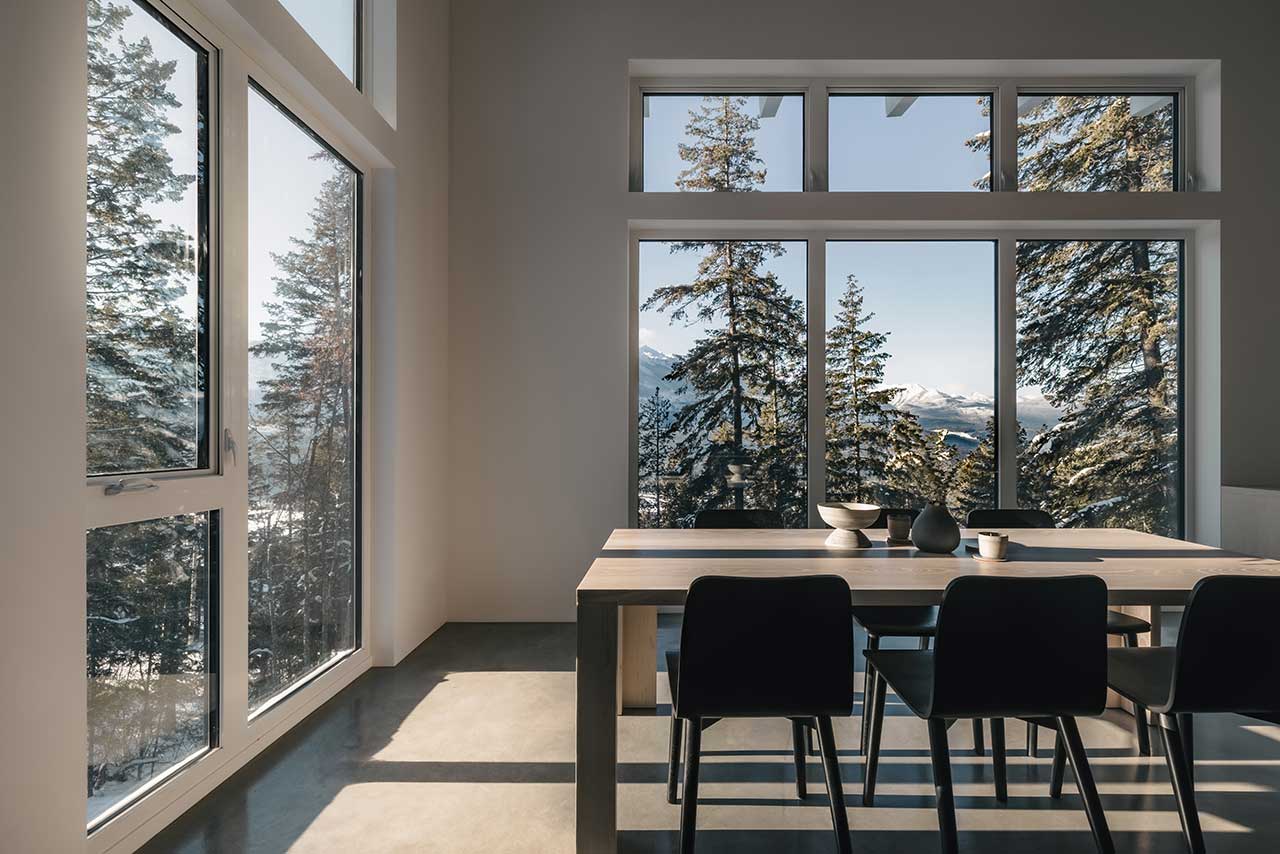 Just imagine getting to sit down at that dining table to eat meals with the dreamy scenery framed on two sides.